Assessment of Cardiac Function using 4D Imaging: Comparison with MRI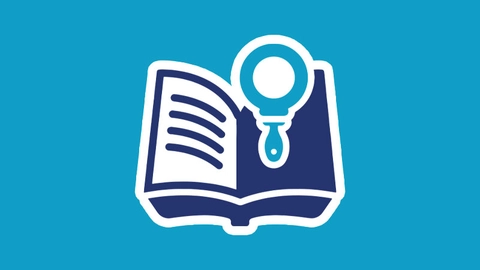 This recent article by Damen, et al. showcases the use of 4-dimensional ultrasound (4DUS) imaging for cardiac function evaluations, and compared the results to two standard techniques: short-axis M-mode (SAX MM) and cine magnetic resonance imaging (MRI).
Article Summary:
High-frequency ultrasound (SAX MM) and MRI are currently two of the most widely used imaging techniques for non-invasive longitudinal assessment of cardiac functions in murine models.
There are limitations to each method: SAX MM calculations require geometric assumptions to be made leading to inaccuracies, while MRI is more costly and required longer image acquisition time.
Here an automated 4D imaging technique is implemented on the Vevo 3100 system, by acquiring high-frame rate (300 fps) cardiac- and respiratory-gated cines, then spatiotemporally compiling them into a 4D data set.
4DUS data was acquired in both wild type and mice with left ventricular hypertrophy, and compared with SAX MM and cine MRI.
Quantified metrics of cardiac function included EDV, PSV, EF, SV and LVM.
4DUS and MRI showed high agreement in all of the assessed cardiac parameters, while SAX MM on average overestimated these values.

Conclusion:
This study demonstrates that 4DUS can be used as a reliable technique for longitudinal evaluations of cardiac functions. This method provides data that is comparable to gold standard MRI at a lower cost and faster acquisition time. With improved accuracy over conventional SAX MM ultrasound, as geometric assumptions are not being made.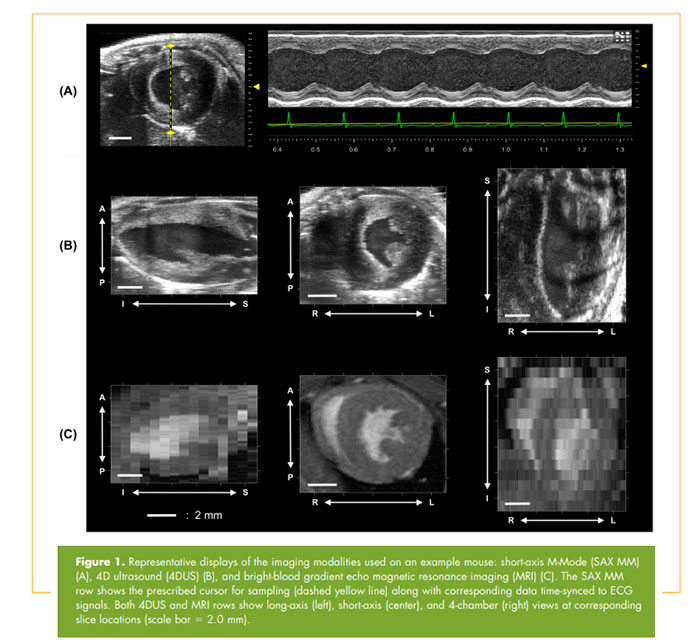 Image credit: TOMOGRAPHY, December 2017, Volume 3, Issue 4:180-187 
DOI: 10.18383/j.tom.2017.00016.  Shared under Creative Commons License.


Reference:
Damen, F. W. et al. High-Frequency 4-Dimensional Ultrasound (4DUS): A Reliable Method for Assessing Murine Cardiac Function. Tomography 3, 180–187 (2017).
Available from: http://www.tomography.org/volume-3/issue-4-december/advances-in-brief/j-tom-2017-00016