Proudly supporting Projects funded by the European Union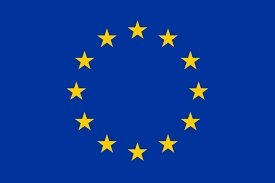 FUJIFILM VisualSonics is proud to be a part of projects that have recently been funded by the European Union. It is a great honour for us as the demand for funding is great and only the best applications receive funding.
 
Of the many funding initiatives of the European Commission, Horizon 2020 is the biggest EU Research and Innovation programme ever with nearly €80 billion of funding available over 7 years (2014 to 2020) – in addition to the private investment that this money will attract. It promises more breakthroughs, discoveries and world-firsts by taking great ideas from the lab to the market.

Horizon 2020 is the financial instrument implementing the Innovation Union, a Europe 2020 flagship initiative aimed at securing Europe's global competitiveness.
Seen as a means to drive economic growth and create jobs, Horizon 2020 has the political backing of Europe's leaders and the Members of the European Parliament. They agreed that research is an investment in our future and so put it at the heart of the EU's blueprint for smart, sustainable and inclusive growth and jobs.
By coupling research and innovation, Horizon 2020 is helping to achieve this with its emphasis on excellent science, industrial leadership and tackling societal challenges. The goal is to ensure Europe produces world-class science, removes barriers to innovation and makes it easier for the public and private sectors to work together in delivering innovation.
Horizon 2020 is open to everyone, with a simple structure that reduces red tape and time so participants can focus on what is really important. This approach makes sure new projects get off the ground quickly – and achieve results faster.
The EU Framework Programme for Research and Innovation will be complemented by further measures to complete and further develop the European Research Area. These measures will aim at breaking down barriers to create a genuine single market for knowledge, research and innovation.

Below are the three exciting projects to receive funding from the European Union that FUJIFILM VisualSonics is proud to support: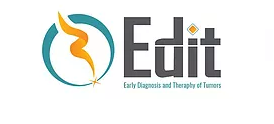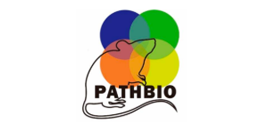 Promoting patient safety by a novel combination of imaging technologies for biodegradable magnesium implants
MgSafe is a European Training Network within the framework of Horizon 2020 Marie Skłodowska-Curie Action (MSCA) 2018.
Within this action, 15 Early Stage Researchers (ESRs) address the optimisation of imaging technologies for biodegradable magnesium implants.
Funded by: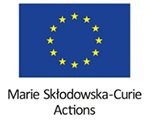 Learn more.
Novel precision technological platforms to promote non-invasive early diagnosis, eradication and prevention of cancer relapse: proof of concept in the bladder carcinoma

EDIT will develop advanced transformative technology combining newly developed targeted imaging technologies (high-resolution ultrasound elastography and photoacoustic imaging) on the bladder using plasmonic gold sensors for enhanced resolution.

Funded by:

Learn more.
Precision PathoBiology for Disease Models
The PathBio project brings together an ERASMUS+ Knowledge Alliance consortium from across the globe to cooperate on pooling resources and expertise in order to build the framework for a European post graduate degree in Precision pathobiology for disease models.
Funded by:

Learn more.