FUJIFILM VisualSonics is a rapidly growing biomedical company and the world leader in developing high-resolution Ultra High Frequency ultrasound and Photoacoustic devices.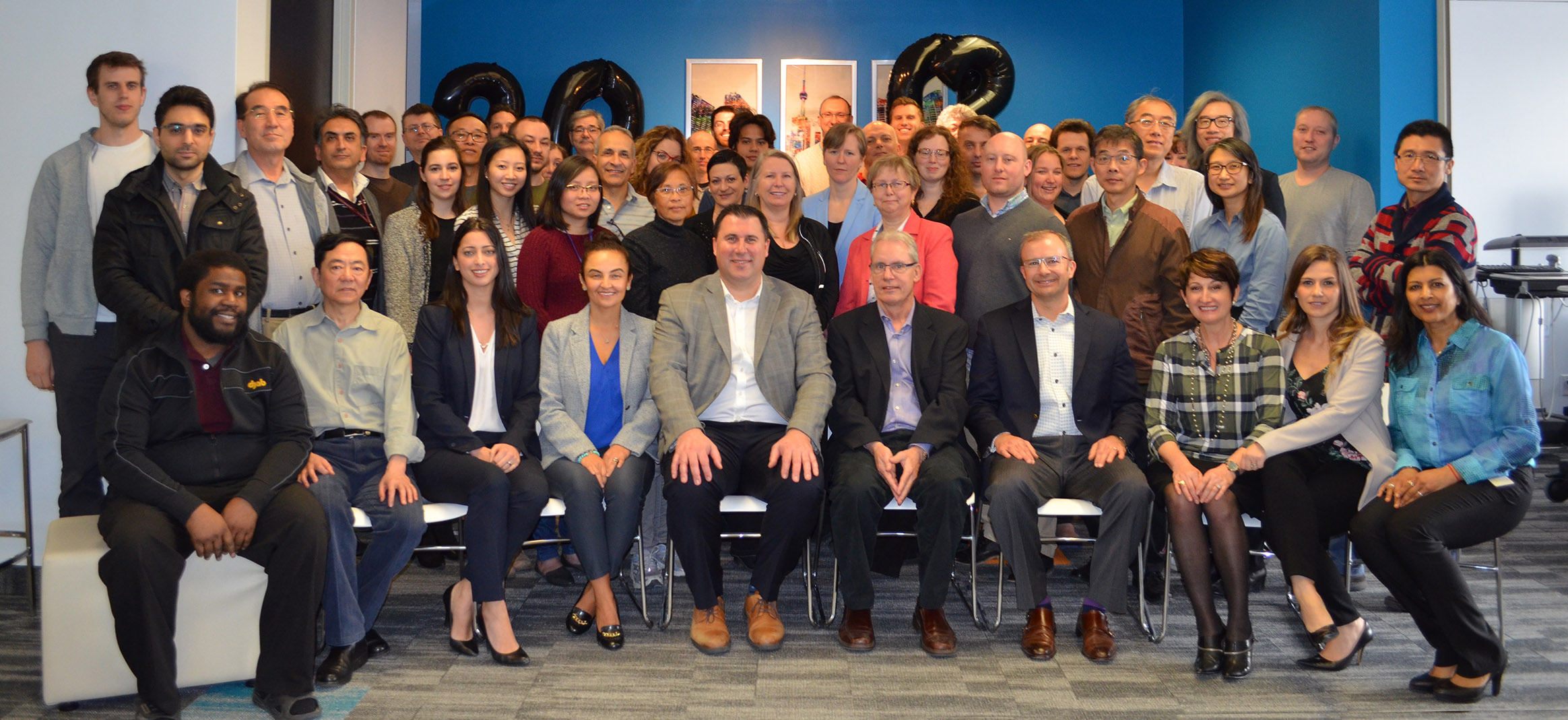 FUJIFILM VisualSonics offers a pleasant and progressive work environment with a competitive benefits package. We support a strong and dedicated team of individuals who are passionate and focused on continually innovating our product offering, servicing our customers, and supporting each other's efforts to sustain our competitive advantage.
At FUJIFILM VisualSonics, our staff is guided by our purpose statement:
"Through bold innovation, we empower those dedicated to the advancement of human health".
Our headquarters are located in Toronto, Canada and Amsterdam, Netherlands with offices around the world.
---
Open Opportunities
---
Core Values
In order to remain focused on reaching our common goals, all employees and prospective candidates should understand and personify VisualSonics' Core Values.
Go boldly.
We are pioneers and leaders who continuously think outside the norms to solve challenges big and small. The 'status quo" doesn't exist for us.
Passion fuels us.
We are obsessed with our customers' needs. We know how important our work is, and the impact it has on patients - that motivates us, every day.
Stay curious.
We are deeply inquisitive and optimistic about the future. Continuous learning and collaboration will lead us to discover new and meaningful solutions.
Respect each other.
We celebrate diversity and respect people for their knowledge, skills and experience as individuals and team members.
Own it.
We hold ourselves accountable. We deliver results; celebrating our successes and learning from our failures.
Act with integrity.
We proudly do the right thing.