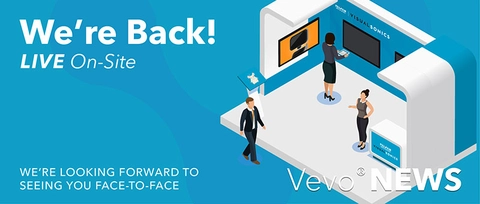 UPCOMING EVENT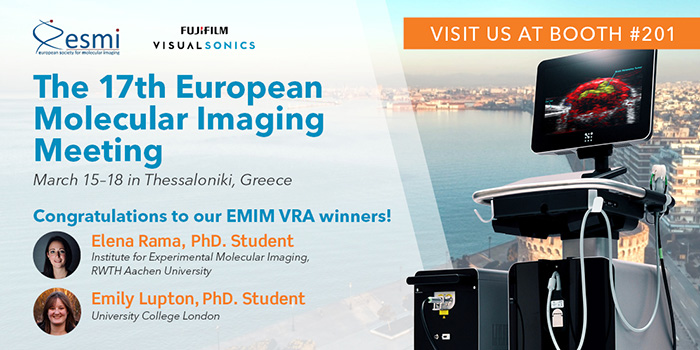 After the pandemic-caused cancellation of the 15th EMIM in 2020 we can't wait to welcome you all in beautiful Thessaloniki – the capital of Greek Macedonia and the second-largest city in Greece.

We would love to see you there! Drop by Booth #201 to chat with our staff.

LEARN MORE

---

PRODUCT NEWS

Important Information for Vevo 2100 and Vevo LAZR Users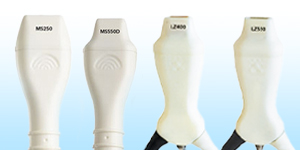 Please be advised that new MS and LZ Transducers are now no longer available to purchase. Refurbished MS transducers continue to be available. Connect with your Sales Manager for more information.

CONTACT SALES

---

IMPORTANT

Take Advantage of Current Pricing - Changes coming
April 1, 2022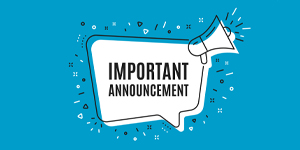 Due to increasing costs of raw materials, manufacturing, transportation and shipping, prices of our service items (i.e. service contracts, replacement parts, and labour) will be increasing by 10% effective April 1, 2022.

CONTACT SALES
---

STAFF SPOTLIGHT
Meet Weylin from our Technical Support Team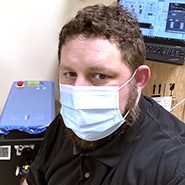 How long have you worked for VisualSonics?
11 years
Where are you based?
Ford City, Pennsylvania (about 45 miles north of Pittsburgh)
How would you describe your role?
Senior Field Service Engineer – I install and repair Vevo high- frequency ultrasound systems and the photoacoustic lasers. I troubleshoot problems and find solutions for our customers. I also train our global service team members. I travel all over to try to make sure that the customer is satisfied! I have been to multiple countries and multiple cities within each country as part of my role.
What do you love most about your job?
The fact that it is never the same from day to day. Every day presents a new challenge and a different person to work with. I have seen more places than I would have ever imagined when I was young. Now I know where I would like to travel in my personal life and maybe more importantly, where I don't.
What are some of the challenges you've faced?
Recently COVID has made things a lot tougher. There are many additional requirements and procedures to get into customer sites and countries. There has always been many challenges with this position though. We have to schedule customer visits, and then ensure that we have scheduled transportation (flights, rental cars, taxis, etc.) to ensure we are there in time. Sometimes flights get canceled or delayed and cause us to have to change our plans last minute. If you are not easy-going and flexible, you don't do well in this position.
What do you do for fun, outside of VSI?
I enjoy spending time with family most of all. I like to build and discuss computers and new technologies with my son and go on trips with my wife. I am a hockey fan. So, I try to watch as many games as I can and even go to a few when I am around.
Any words of wisdom or a favourite phrase?
You have a choice when it comes to what you can do with your past. You can either use it as a crutch and hobble along expecting help along the way or you can use the information from it as a stepping stone for a great future!
---
In a recent survey, our Global Technical Support Team at FUJIFILM VisualSonics achieved 8.8/9 Rating, 98% Customer satisfaction, above industry standards. Connect with the Technical Support team here if you have any questions. We are always eager to help.
---
PRODUCT NEWS
PIUR tUS Infinity, combined with the Vevo MD, delivers 3D ultra-high frequency ultrasound imaging.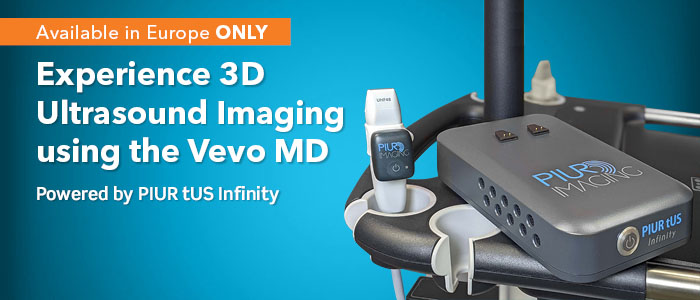 Now available in Europe (CE Marked). FDA pending.

The FUJIFILM VisualSonics' Vevo MD, coupled with PIUR IMAGING's tUS Infinity platform, offers researchers and clinicians the ability to see and read ultrasound volumes in 3D, empowering users to visualize tiny anatomy.

LEARN MORE
---
NEW! UPCOMING WEBINAR

WEBINAR: MARCH 24th



REGISTER HERE
---
UPCOMING EVENTS

PARIS WORKSHOP - MAR 3-5




Come see us in Paris for our High Frequency goes Ultrafast with the Vevo F2 Workshop. Get in touch for more details. Learn more.

EB 2022 - Apr 2-5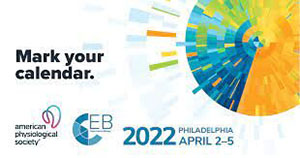 Visit us at Booth #614. Experimental Biology April 2nd-5th, 2022 in Philadelphia, PA. Learn more.

AACR 2022 - Apr 8-13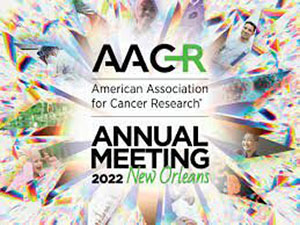 Visit us at Booth #1929. American Association for Cancer Research Annual Meeting April 8th-13th in New Orleans, LA. Learn more.

Back to top. www.visualsonics.com