Vevo News Issue 40 - Special Oncology Edition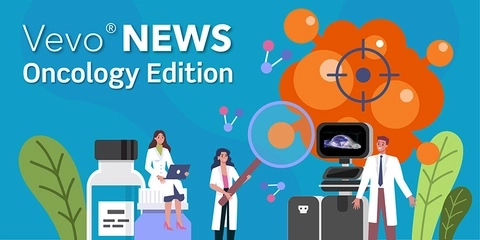 Proudly Supporting Cancer Researchers Around the World
---
RELEVANT PUBLICATIONS
Top Oncology Publications using Vevo Technology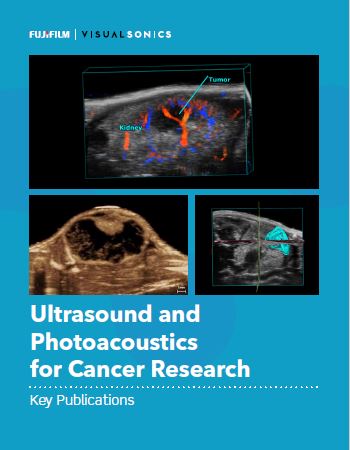 Download our list of top publications that showcases Vevo high frequency ultrasound and/or photoacoustic technology used in oncology research.

Browse through highlighted publications across the following types of cancers:
Pancreas
Prostate
Kidney
Liver
Brain
Lung
---
VIDEO PRESENTATION BY AUTHOR

Imaging of Hybrid Manganese Dioxide-Coated NaGdF4 Nanoparticles

Here the authors report on the synthesis, characterization, and potential utility of ultra-small NaYF4:Nd3+/NaGdF4 nanocrystals coated with manganese dioxide (usNP-MnO2) for spatiotemporal modulation of hypoxia in head and neck squamous cell carcinomas.

WATCH VIDEO

---
FEATURED PUBLICATION

Targeted contrast for bone metastases and validation with MRI and Histology

The authors evaluate the potential of ultrasound to detect bone metastases in a rat model of metastatic breast cancer. They develop an automated 3D methodology to determine lesion morphology and perfusion, and validate these measurements with magnetic resonance imaging (MRI).

READ FULL
---
UPCOMING ONCOLOGY EVENTS
Stay up to date on what's happening.
---

FEATURED IMAGE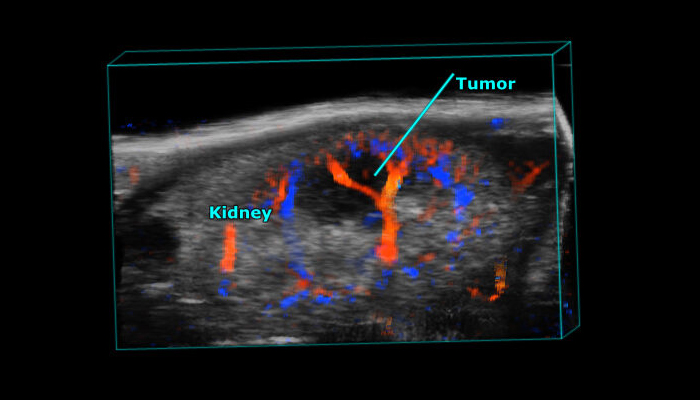 Renal cell carcinoma in a mouse, imaged in 3D with Color Doppler to show blood flow. 3D and color Doppler facilitates measurements of volume and vascularity. This image was acquired using the Vevo 3100.

Back to top.

---
OUR NEW VIRTUAL BOOTH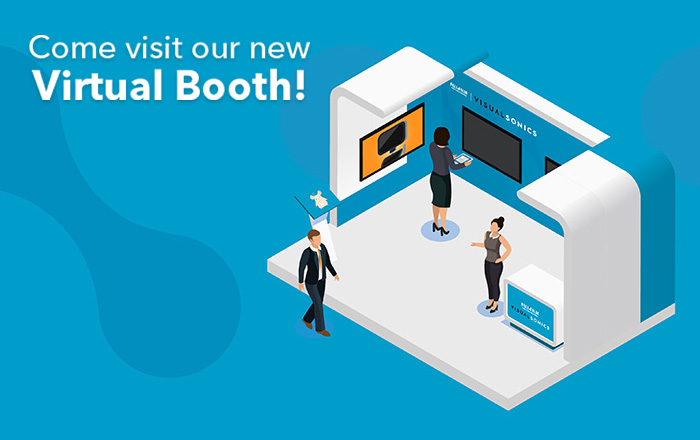 NEW! Experience walking through our exciting new virtual booth and see our Vevo LAZR-X in 3D! Check out the videos, download pdfs and play our Guess the Image game for your chance to win an iPad! Don't forget to click on the mouse!

LET'S GO!

Back to top.
---
NEW! PHYSIOLOGY MONITORING

Monitor animal physiology in real time, non-invasively.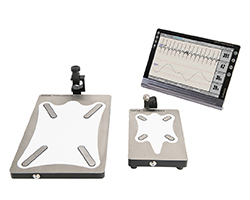 Maintaining and reporting ideal animal physiological parameters is not only critical to ensuring your animals' health while under anesthesia, but can have a large impact on your data. Be prepared by using the Vevo Animal Physiology Monitor!

WATCH VIDEO

---
NEW! VEVO WHOLE BODY IMAGING SETUP

Mouse whole body imaging made easy.



Visualize and quantify both ultrasound and photoacoustic signals from the entire mouse body - head to tail. Designed for ease-of-use and improved workflow, this innovative accessory is the perfect addition to your Vevo LAZR-X or Vevo F2 Imaging system!

LEARN MORE
Back to top. www.visualsonics.com

---