Vevo News Issue 39
In This Issue of Vevo News:
(Navigate to specific sections using the Table of Contents below.)
Executive Insight: Greg Nesbitt - 2021: A Brighter Tomorrow
Scientific Support: Vevo LAB Interactive - Available Now!
Service Update: Striving for Excellence
Software Update: Download Vevo LAB and Vevo F2 Updates
Featured Image: Oxygen Saturation in a Pancreatic Tumor
Special Presentation: Molecular Imaging Workshop: On-Demand
September Webinar: In vivo Quantitative Molecular Imaging for Receptor-Specific Contrast and Image Guided Surgery
November Webinar: Cardiac protection by the leptin-brain melanocortin system in heart failure
Did You Know?: Links to Fresh Content
Upcoming Grants: View our Listing of Upcoming Grants
Upcoming Events: Events including Postponed/Cancelled events
---
EXECUTIVE INSIGHT: GREG NESBITT, VP GLOBAL HIGH FREQUENCY

2021: A Brighter Tomorrow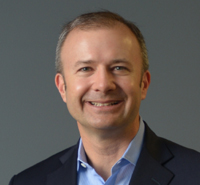 2020 is a year that we are ready to put behind us. It has been a challenging year for every sector on every continent. More importantly, it has been challenging for all of us on the personal front. We are participants in a rare, shared global experience. One thing that stands out to me is the resilience of the research community. Labs closed, research stalled, funding was cut or delayed, and new working methods created steep learning curves and inefficiencies. These professional issues were in addition to our personal challenges with health, children in school, vulnerable family members, and disrupted lives. Yet, the research community has adapted and pressed forward. Labs were restarted, new work schedules were implemented, and our community's essential work progressed thanks to the resilience, determination, and commitment of the professionals in the research community.

Your commitment has inspired us at VSI. Our battle cry has been that we need to be there for our customers. That has motivated our team to work through the same kinds of challenges that our customers have faced. I am grateful to the VSI team for that. One thing the pandemic has highlighted to society is the importance of medical and biological research. The world has looked to scientists to save us from this pandemic, and the scientists are delivering.

From VSI to our customers, thank you for what you do. We look forward to supporting your efforts in what we all expect to be a much brighter year in 2021. Thanks to the work of scientists!

- Greg Nesbitt, VP Global High Frequency


Back to top.

---
SCIENTIFIC SUPPORT:

Vevo LAB Interactive - Available Now!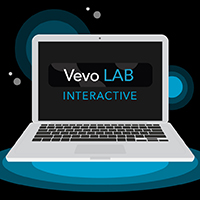 If you're not familiar with the features of our Vevo LAB analysis software, we invite you to check it out!

Take a self-guided tour and explore the possibilities. Vevo LAB allows you to quickly and efficiently analyze all of your imaging data with your own personal or lab PC.

The Vevo LAB analysis software offers advanced tools for quantifying and characterizing indicators of disease progression.

EXPLORE HERE

Back to top.


---
SERVICE UPDATE:

Striving for Excellence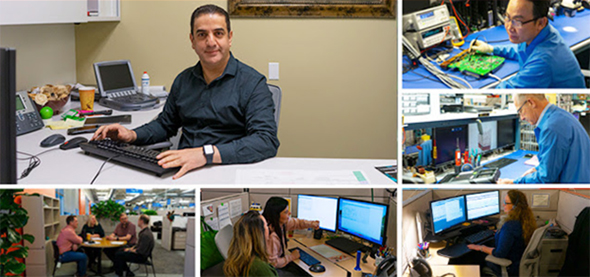 Saf Aboukhadijeh is the Senior Director, Global Service and Technical Support. With over 27 years of global medical device service, strategy and leadership experience, Saf Aboukhadijeh leads our Technical Support Team.

We recently had a chat with Saf to discuss his goals for the Technical Support team as we approach 2021. Read full interview.

Back to top.


---
SOFTWARE UPDATE:

Download Vevo LAB and Vevo F2 Updates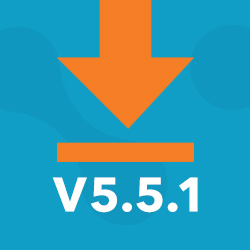 To download you must be a registered user. Log in or click here to register.

Stay up to date with our new Vevo LAB software version 5.5.1, which features a number of new functions and improvements. DOWNLOAD

The Vevo F2 imaging system software version 5.5.1 features workflow enhancement in VADA Mode.
DOWNLOAD Back to top.

---
FEATURED IMAGE:

Oxygen Saturation in a Pancreatic Tumor





B-Mode image of a murine pancreatic tumor (circled in yellow) on left with co-registered photoacoustic Oxy-Hemo Mode on right. Red depicts oxygenated hemoglobin and blue depicts deoxygenated hemoglobin.

Learn more about our comprehensive solution for imaging Pancreatic Cancer.

SHOW ME MORE

Back to top.

---
SPECIAL PRESENTATION:

Molecular Imaging Workshop: On-Demand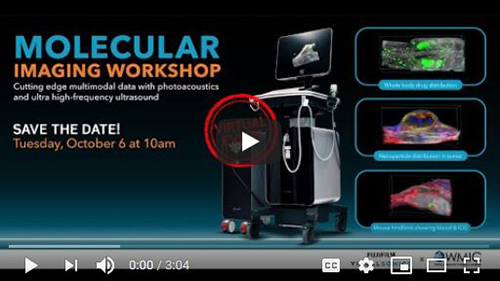 If you missed the virtual Molecular Imaging Workshop that took place in October, no worries. Here's your chance to catch up and watch at your own pace.

ON DEMAND WORKSHOP

Back to top.


---
RECORDED WEBINARS:

Recorded September 2020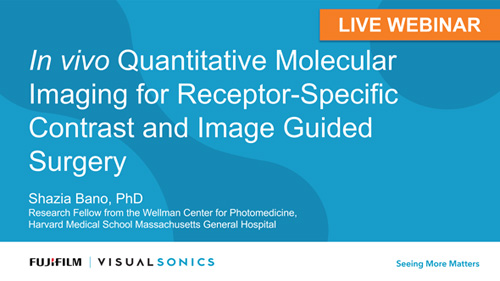 ---
---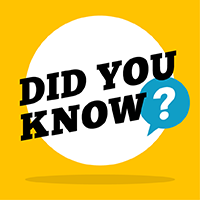 We are always adding fresh content to our website. Here's the latest:
---
UPCOMING GRANTS
View our listing of upcoming grants.
Need grant support? Learn more.

Back to top.
---
UPCOMING EVENTS
View our list of events that has been updated to include postponed and cancelled events.

Back to top.