Vevo News Issue 38
In this issue of Vevo News:
(Navigate to specific sections using the Table of Contents below.)

Executive Insight: Greg Nesbitt - Working Through Challenges
Scientific Support: Frequently Asked Questions (FAQs) and Answers Now on our Website!
Service Update: Technical Support Reports 98.9% Customer Satisfaction
Software Update: Download the Latest Update of Vevo LAB v5.5.0
Video Featured Publication: Contrast-Enhanced Imaging of Nanobubbles in the Detection of Murine Insulitis
Special Event: 1st Symposium of Ultra High Frequency Ultrasound in Translational Research
Special Presentation: Volumetric and Perfusion Imaging of Colorectal Cancer
Recorded Webinar: July 2020: Vevo F2 - Empowering Researchers of Ultrasound Technology
Upcoming Grants: View our Listing of Upcoming Grants
Upcoming Events: Events including Postponed/Cancelled events
---
EXECUTIVE INSIGHT: GREG NESBITT, VP GLOBAL HIGH FREQUENCY

Working Through Challenges

At the time of this writing, we continue to see coronavirus infection rates varying dramatically by geography. While most of our customers have returned to the lab, work schedules and protocols are anything but normal. Subsequently, productivity is suffering. We have also observed shifts in both institutional and government funding with a spike in near term funding around COVID-19.

What remains clear is that preclinical research and the vital role it plays in the advancement of human health remains a priority for governments, institutions, private enterprise, and society. With this in mind, we remain focused on supporting our customers now while investing in R&D for the future. Much of our effort is around technologies that enhance the utility of our existing platforms, thus protecting our customer's investments. As we all work through the challenges created by the pandemic, we look forward to a bright future for the critical work you are doing.

- Greg Nesbitt, VP Global High Frequency

Back to top.
---

SCIENTIFIC SUPPORT:

Your Frequently Asked Questions now on our Website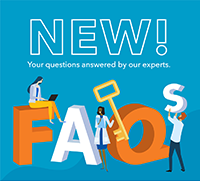 Our Scientific Applications Specialists are focused on supporting our customers' success in numerous ways including product training and support. We receive many scientific inquiries every week, some of which are commonly asked questions from around the world.
Our team has now made those Frequently Asked Questions (FAQs) available to our 'registered' users on our website. These FAQs can be easily accessed under our 'Resources' tab.

All visitors to our website will be able to see the questions and a snippet of the answers but only those registered for access to our Customer Resource Portal will be able to see the full answer.

We encourage our customers to check our FAQs first before contacting our Scientific Support staff. If you don't see your question answered, we will be happy to help. Explore our new FAQs here.

Not a registered user? Register here to access our Customer Resource Portal.

Back to top.


---
SERVICE UPDATE:

Technical Support Reports 98.9% Customer Satisfaction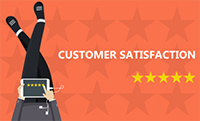 The FUJIFILM VisualSonics Service Team deployed a survey on April 1, 2020 to customers in order to measure their satisfaction levels with our technical support.
We are pleased to report that our Global Technical Support team continues to keep customers happy. 98.9% (8.9/9 rating) reported they were satisfied with the support received. Customers believe we provided high quality technical support and were very satisfied overall.

"We will use the survey results to continually improve and deliver world-class, valuable customer service that customers have come to expect from FUJIFILM VisualSonics," said Global Service & Technical Support Director Saf Aboukhadijeh.

Need technical support? Contact us.

Back to top.
---

SOFTWARE UPDATE:

Download the Latest Version of Vevo LAB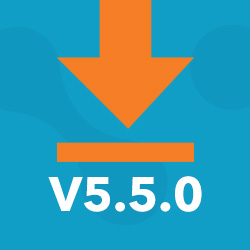 To download you must be a registered user. Log in or click here to register.


Vevo LAB v5.5.0 is now ready to download from our Customer Resource portal. This latest version is now compatible with the new Vevo F2.

DOWNLOAD NOW
Back to top.
---

VIDEO FEATURED PUBLICATION:

Contrast-Enhanced Imaging of Nanobubbles in the Detection of Murine Insulitis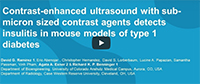 Here the authors utilize the non-linear contrast imaging capabilities of the Vevo 3100 to determine if they can detect the changes in islet microvascular permeability that occurs simultaneously as insulitus, local inflammation, and islet cell decline in type 1 diabetes.

WATCH NOW
Back to top.
---

SPECIAL EVENT

Join us On-Site or Virtually, the Choice is Yours!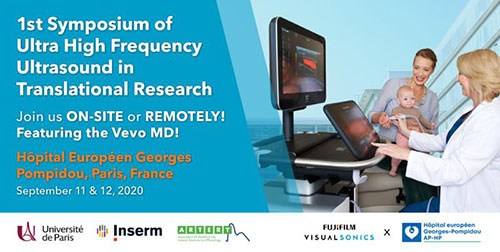 We are excited to host the very 1st Symposium of Ultra High Frequency Ultrasound in Translational Research, September 10th-11th, 2020. Join our live imaging session utilizing 30μ resolution - on-site or virtually, the choice is yours!

REGISTER HERE

Back to top.
---

SPECIAL PRESENTATION

Volumetric and Perfusion Imaging of Colorectal Cancer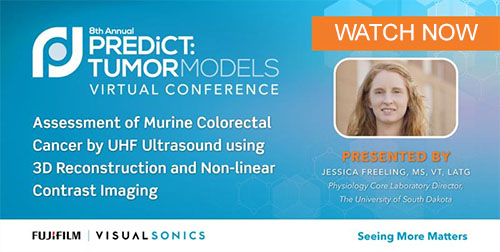 Jessica Freeling from the University of South Dakota presented at the Tumor Models Virtual Conference on "The Assessment of Murine Colorectal Cancer by UHF Ultrasound Using 3D Reconstruction & Non-Linear Contrast Imaging". Don't miss this exciting presentation.


WATCH NOW

Back to top.
---

RECORDED WEBINAR

July 2020: Vevo F2 - Empowering Researchers of Ultrasound Technology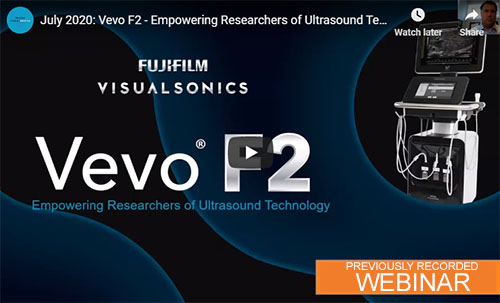 Watch this webinar to learn all about the new Vevo F2 - the world's only 71-1 MHz imaging platform. The Vevo F2 empowers researchers further with an open and configurable architecture.
---

UPCOMING GRANTS
View our listing of upcoming grants.

Need grant support? Learn more. Back to top.
---

UPCOMING EVENTS
View our list of events that has been updated to include postponed and cancelled events.
Back to top. WWW.VISUALSONICS.COM