Vevo News Issue 33
In this issue of Vevo News:
(Navigate to specific sections using the Table of Contents below.)

Executive Insight: Greg Nesbitt - Our Customers are Leading the Way!
Software Announcement: Vevo LAB 3.2.0 Software Update
Upcoming Special Event: July 17th @ Tumor Models 2019
Recorded Webinar: June 2019: Preclinical Product Updates - Vevo 3100/LAZR-X and Vevo LAB v.3.2.0
Featured Image: Imaging the Spinal Chord in Swine
Featured Publication: Tumor Imaging using MRI, Ultrasound (US) and Bioluminescence (BLI)
Vevo Tips and Tricks: Vladimir shares how to create your own naming convention in Vevo LAB 3.2.0
Upcoming Grants: Stay informed of deadlines
Upcoming Events: June to July and Save the Date

---
EXECUTIVE INSIGHT: GREG NESBITT, VP GLOBAL HIGH FREQUENCY

Our Customers are Leading the Way!


As we enter into the summer season in the northern hemisphere, we continue to maintain our focus on customer success and innovation. We will be introducing new offerings this year to help our customers get more performance out of their Fujifilm VisualSonics assets. These will include new tools for your existing systems as well as new educational opportunities and options for protecting your investment. The demand for ultra high frequency ultrasound and photoacoustic imaging in preclinical and clinical research continues to grow. Fujifilm VisualSonics produces the only clinically approved ultra-high frequency ultrasound on the market today with the Vevo MD. We saw significant growth in demand for the Vevo MD in 2018 for use in clinical research. Additionally, the number of our customers conducting clinical research under IRB using photoacoustics has been increasing dramatically as well. Being a part of a large global imaging company places clinical translation at the heart of our mission and business plan. As is often the case, our Vevo customers are leading the way! - Greg Nesbitt

Back to top.
---
SOFTWARE ANNOUNCEMENT
Announcing Vevo LAB Update



We are excited to announce this latest release for the Vevo LAB. This latest release of Vevo LAB continues to build on and refine existing features. We appreciate your investment in the Vevo technology, and we wish to continue to enhance your preclinical imaging experience by providing the tools you need to further your research.

Please note that in order to access this update you will need to be a registered user and login to the website .

GO TO DOWNLOAD

Back to top.
---
UPCOMING SPECIAL EVENT
@ Tumor Models 2019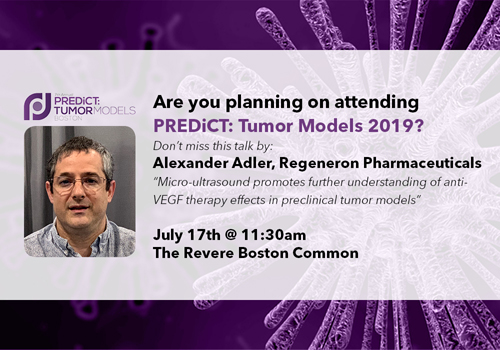 LEARN MORE

Back to top.
---
RECORDED WEBINAR
Preclinical Product Updates: Vevo 3100/LAZR-X & Vevo LAB v.3.2.0
Previously recorded in June 2019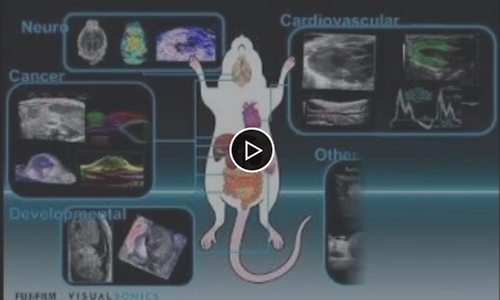 WATCH NOW

Back to top.
---
FEATURED IMAGE:
Imaging the Spinal Chord in Swine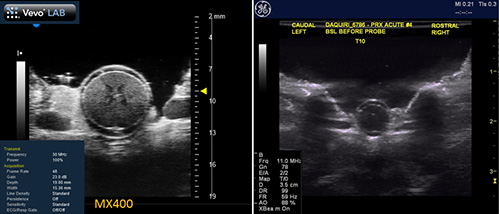 See ultra high frequency ultrasound compared with conventional ultrasound when visualizing the spinal chord in a pig. Images and videos available to check out.
FEATURED IMAGE Back to top.

FEATURED PUBLICATION
Tumor Imaging using MRI, Ultrasound (US) and Bioluminescence (BLI)
In this study, Ramasawmy et al. sought to compare 9 Tesla (T) MRI, Benchtop (1T) MRI, Vevo US and BLI in the ability to monitor and detect tumor growth in a xenograft colorectal metastasis model in the mouse liver.
---
VEVO TIPS & TRICKS
Vladimir shares how to create your own naming convention in Vevo LAB 3.2.0
This content is available to registered users only.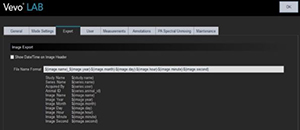 This issue's tip has been shared by Vladimir Ermolayev, PhD Preclinical Application Specialist
Click here to login or register.

Starting with Vevo LAB 3.2.0 you can now change the default file names when exporting your movies and images.

READ THIS TIP

Back to top.
---
UPCOMING GRANTS

Deadline: Saturday, September 7, 2019
Biomedical Technology Research Resource (P41)

Deadline: Tuesday, January 21, 2020
National Science Foundation (NSF) Major Research Instrumentation Program (MRI)

Back to top.
---
UPCOMING EVENTS

June 30 to July 3, 2019
Wyndham Grand Pittsburgh Downtown, Pittsburgh, Pennsylvania, USA
NNS 2019 - National Neurotrauma Society

June 30 to July 4, 2019
Tony Resort, Trakai Vilnius, Lithuania
CTCT 2019 - Current Trends in Cancer Theranostics

July 1 to July 3, 2019
Nottingham Conference Center, Nottingham, Nottinghamshire, United Kingdom
BACR 2019

July 7 to July 12, 2019
Mount Holyoke College, South Hadley, MA
GC-TMI 2019 - Tissue Microstructure Imaging

July 7 to July 9, 2019
Jordan Hotel at Sunday River, Newry, ME
GC-EDK 2019 - Epithelial Differentiation and Keratinization

July 10 to July 13, 2019
Crowne Plaza Belgrade, Belgrade, Serbia
FRM 2019

July 16 - July 18, 2019
The Revere Boston Common, 200 Stuart St. Boston, MA, USA
**Special Talk by Alexander Adler on July 17, 2019 at 11:30**
7th ANNUAL TUMOR MODELS 2019

July 27 to July 31, 2019
Hotel Albuquerque, Albuquerque, New Mexico, USA
ISOTT 2019 - International Society for Oxygen Transport to Tissue Meeting





Back to top. WWW.VISUALSONICS.COM

Webinars | Featured Publications | Vevo Tips and Tricks | Shared Stories | Featured Images | Vevo Blog | Customer Resource Portal

...and so much more


Seeing More Matters





Webinars Vevo Travel Awards Products Applications




VisualSonics logo, VisualSonics dot design,
Vevo, Vevo MicroMarker, VevoStrain, VevoCQ, SoniGene, RMV, EKV, MicroScan,
Insight through in Vivo imaging are registered trademarks of FUJIFILM VisualSonics Inc.
Try the free CSS tidy up which lets you beautify stylesheets for your websites.