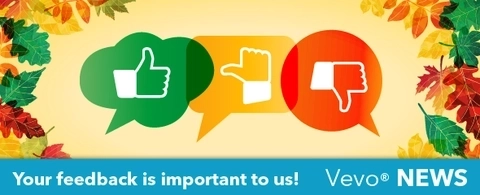 EXECUTIVE INSIGHT: GREG NESBITT, VP GLOBAL HIGH FREQUENCY
Importance of Connecting Face-to-Face

We, the staff at Fujifilm VisualSonics, exhibit at a large number of conferences around the world in any given year. This gives us the opportunity to stay ahead of trends in the industry and generate greater awareness of our products and services. Most importantly, having a presence at industry events gives us an opportunity to really connect with you, our users.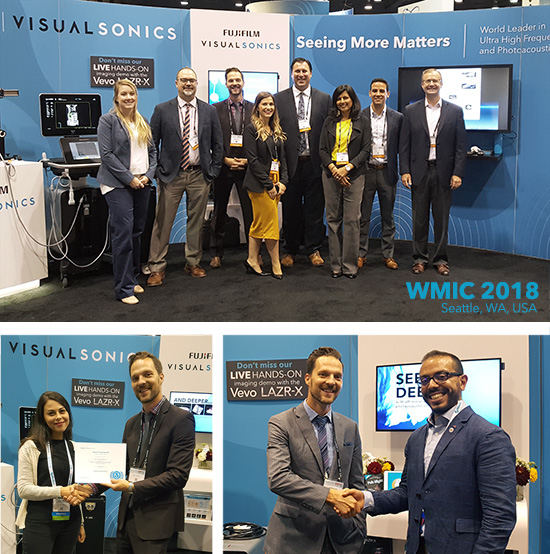 World Molecular Imaging Conference - Seattle, 2018
Top:
VSI Staff
Bottom:
Vevo Travel Award (VTA) Winners:
(Left) Dr. Yosra Toumia - Post Doc Fellow - Università di Roma Tor Vergata, Italy.
(Right)
Dr. Aimen Zlitni, Post Doc Fellow - Stanford University, USA
While much of today's business is conducted virtually, face-to-face meetings are undeniably the best way to communicate and build relationships. So, make sure you visit us at your next conference! We look forward to having you drop in to share your success stories and candid feedback.

In addition, we would love to come visit you at your lab. If you have ideas you want to share or challenges you want to demonstrate, there is no better way to do that than to have our scientists or business leaders see first hand what your needs are. We have built our business on bold innovations and are always inspired by our community of users to deliver the best ultrasound and photoacoustic solutions available.
We know it's not always easy to meet face-to-face so please do take a moment to let us know how you feel about us using the survey link below. I look forward to our paths crossing in the not too distant future!
- Greg Nesbitt, VP Global High Frequency
---
EDUCATION NEWS
The new FUJIFILM VisualSonics Learning Hub is now available to our customers!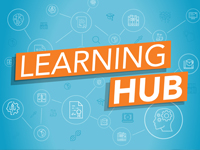 We are very excited to announce the launch of the new FUJIFILM VisualSonics Learning Hub! This new online learning portal is now available exclusively for our Vevo users and gives our users the opportunity to learn directly from our in-house imaging experts through in-depth online video tutorials.
---
SHARED STORY
Imaging Mouse Coronary Arteries with High-frequency Ultrasound Submitted by Yu-Qing Zhou, PhD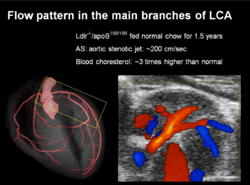 "Vevo systems have played a central role in more than 30 publications from our group and continue to be one of our most heavily used imaging technologies." Researchers at the Mouse Imaging Centre of the Hospital for Sick Children in Toronto have established comprehensive methodologies for mouse cardiovascular imaging using high-frequency ultrasound. These methods have been successfully applied to the phenotyping of mutant mouse models with human diseases.
---
FEATURED IMAGE:
Renal Carcinoma in Mouse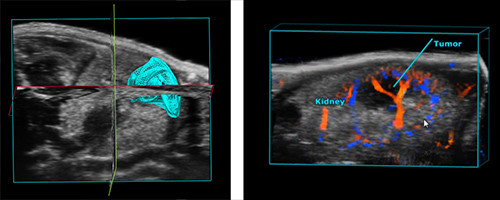 Kidney tumor in the mouse. Imaged in 3D.
LEARN MORE Back to top.
---
FEATURED PUBLICATION
Predicting abdominal aortic aneurysm growth using high-frequency ultrasound
This study by Adelsperger et al. uses Vevo ultrasound imaging to generate predictive models for the formation and growth of abdominal aortic aneurysms (AAA).
---
VEVO TIPS & TRICKS
How to Optimize Animal Positioning for Photoacoustic Imaging
This content is available to registered users only.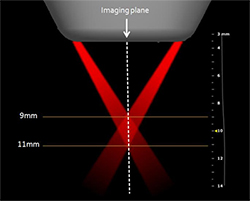 This issue's tip has been shared by Melissa Yin,Applications Scientist. Click here to login or register.

The positioning of the animal is critical when it comes to photoacoustic (PA) imaging. To ensure maximum depth of light penetration it is important to place the animal in an area where the laser energy is the highest.

READ THIS TIP
---
UPCOMING WEBINAR
October 2, 2018 - 10:00am
All registrants will receive a recording.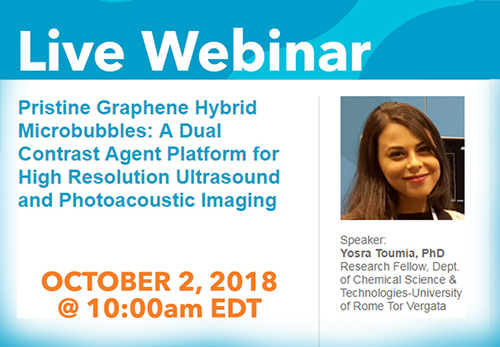 REGISTER NOW
---
UPCOMING GRANTS

Region: Europe
Open Date: Sunday, January 1, 2017 - Deadline: Monday, December 31, 2018
HORIZON 2020 The EU Framework Programme for Research and Innovation

Region: North America
Sunday, September 24, 2017 - Deadline: Wednesday, January 8, 2020
NIBIB Biomedical Technology Resource Centers (P41)

Region: North America
Open Date: Sunday, December 17, 2017 - Deadline: Thursday, September 27, 2018
Innovative Molecular Analysis Technologies for Cancer Research (R21)

---
UPCOMING EVENTS

September 27, 2018 to September 29, 2018
Nizhny Novgorod State University, Nizhny Novgorod, Russia
Rus-LASA - ICLAS ERC 2018

October 04, 2018 to October 05, 2018
Aula Magna of the University Congress Center of the University of Naples Federico II Naples, NA Italy
AISAL 2018

October 10, 2018 to October 11, 2018
Gaylord National Resort & Convention Washington, DC United States
AANEM - Pre-register for workshop.

October 14, 2018 to October 18, 2018
Gurney's Newport Resort & Marina Newport, RI United States
VB 2018

October 20, 2018
University of Nebraska at Omaha Omaha, NE United States
NPS 2018

October 22, 2018 to October 25, 2018
Portopia Hotel Hyogo, Kobe, Japan
IEEE IUS 2018

October 27, 2018 to October 28, 2018
Fondazione Cassa di Risparmio di Imola - Palazzo Sersanti Imola, BO Italy
SIRC 2018