Vevo News Issue 28
LATEST NEWS: ORGANIZATIONAL ANNOUNCEMENT
Greg Nesbitt Joins FUJIFILM VisualSonics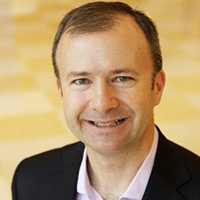 Greg Nesbitt, VP Global High Frequency We are happy to announce that Greg Nesbitt has joined FUJIFILM VisualSonics as Vice President of Global High Frequency. Greg brings extensive commercial leadership experience and a compelling record of success in pre-clinical and clinical imaging.
With a strong focus on people, process, customers, and collaboration, Greg's high energy and engaging leadership style will ensure continued success and growth for FUJIFILM VisualSonics.

A resident of Atlanta, Georgia, Greg and his wife Cindy have three children. In his spare time, Greg enjoys backpacking, motorsports, and skiing with his family in the Canadian Rockies. We are excited to welcome Greg to the FUJIFILM VisualSonics family!
---
FEATURED PUBLICATION
High Frequency Ultrasound vs Surgery to Develop an Orthotopic Model of Thyroid Cancer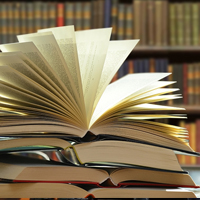 This study by Greco et al. highlights the benefits of using ultra high frequency ultrasound-guided injection versus surgery to generate an orthotopic mouse model of thyroid cancer.
---
SHARED STORY
Non-invasive In Utero Embryonic Echocardiography on Early Gestation Mouse Embryos
Submitted by Caralynn Wilczewski from Dr. Frank L Conlon's lab out of University of North Carolina, Chapel Hill.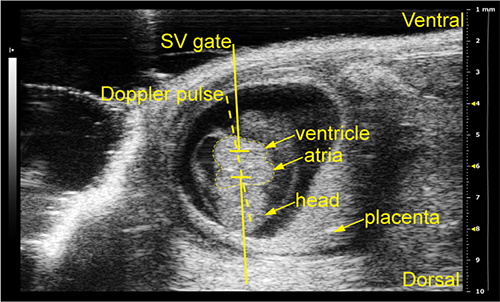 Image depicting in utero placement of the PW Doppler sample volume in the murine embryonic heart (E 10.5). Using the Vevo 2100 and pulsed-wave (PW) Doppler imaging, Caralynn Wilczewski from Dr. Frank L Conlon's lab has developed a reliable method for performing non-invasive in utero embryonic echocardiography on early gestation mouse embryos.
---
FEATURED IMAGE: SPINA BIFIDA IN RAT EMBRYO
Fluid in the Brain - Spina Bifida Rat Model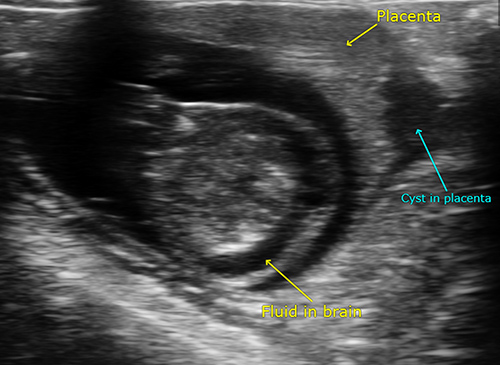 Spina bifida is a neural tube defect that results in incomplete closing of the spinal cord. Spina bifida is associated with abnormalities in the cerebellum and cisterna magna during fetal development. This image was acquired using the Vevo 3100.

Have an interesting image? It could win you an iPad Mini! Deadline for our Seeing More Matters Image Contest is May 9th!
SEE IMAGE CONTEST
---
ANNOUNCEMENT: LATEST VEVO TRAVEL AWARDS WINNERS
Congratulations to our Developmental Biology Award Recipients
Andrea Acuna - Purdue University, West Lafayette, IN, USA
In Situ Measurement of Native Extracellular Matrix Fibril Strain

Gabriela Espinosa - Washington University, St. Louis, MI, USA
Reduced Hemodynamic Loading Alters Structural and Mechanical Properties of the Chick Embryo Dorsal Aorta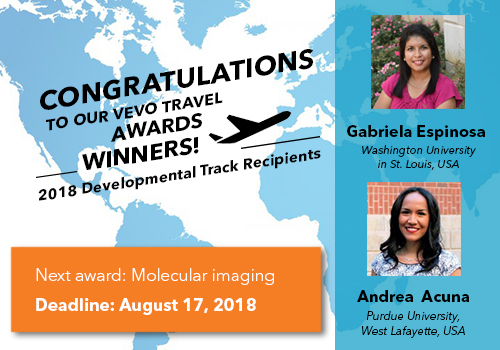 SEE UPCOMING AWARDS CHECK ELIGIBILITY
---
VEVO TIPS & TRICKS
How to Shorten Videos for Export
This content is available to registered users only.




This issue's tip has been shared by Dr. Sandra Meyer,Senior Applications Specialist, Europe. Click here to login or register.

"I like to shorten my ultrasound clips for presentations. It helps to keep file size down but it also gives me the option of creating a video that is exactly the duration of one cardiac or respiration cycle." Learn how.

READ THIS TIP
---
SPECIAL OFFER
Vevo for Oncology Poster
Get this free poster (24"x36") for your lab.

FREE POSTER
---
UPCOMING WEBINAR: Thu, Apr 26, 2018 1:00 PM - 2:00 PM EDT
Functional Photoacoustic Imaging for Assessment of Metastatic Lymph Nodes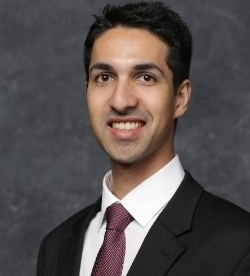 Presented by:
Diego Dumani, from the research lab of Stanislav Emelianov in Atlanta, GA, USA.

What you can expect:
Discussion of various functional changes in pre/post metastatic lymph nodes
Synergy between label-free and contrast-enhanced photoacoustic imaging
Multimodal and multifunctional theranostic strategies
Q & A Session
Thurs, April 26, 2018 1PM-2PM EDT
There's still time to register! All registrants will receive the recording.

REGISTER NOW
---
PREVIOUSLY RECORDED WEBINAR
February 2018: Photoacoustic Imaging of Placental Oxygenation During Pathological Pregnancy
Presented by: Dr. Liliya M. Yamaleyeva Assistant Professor in the Dept. of Surgery/Hypertension and Vascular Research Wake Forest School of Medicine, Winston-Salem, NC, USA.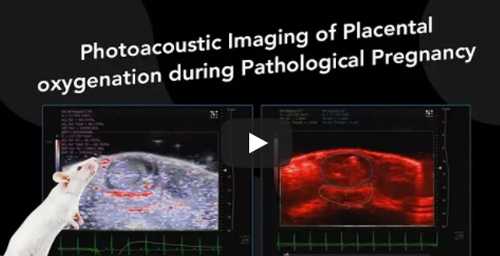 WATCH NOW
---
UPCOMING EVENTS

April 26, 2018
Icahn School of Medicine at Mount Sinai - New York, NY United States
Translational and Molecular Imaging Institute 8th Annual Symposium 2018 (TM II 2018)

April 26, 2018 to April 27, 2018
Palais des Congres Leige - Brussel, Belgium
The 42nd Symposium of the Belgian Council for Laboratory Animal Science (BCLAS 2018)

May 05, 2018 to May 08, 2018
Centro de Congressos de Lisboa - Lisbon, Portugal
European Atherosclerosis Society 2018 (EAS 2018)

May 06, 2018 to May 08, 2018
Washington University School of Medicine -Saint Louis, Missouri, USA
Midwest Preclinical Imaging Consortium 2018 (MPIC 2018)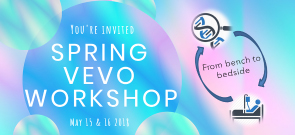 May 15, 2018 to May 16, 2018
FUJIFILM VisualSonics - Amsterdam, Netherlands
Vevo Spring Workshop

May 29, 2018 to June 01, 2018
Lord Nelson Hotel - Halifax, NS Canada
International Society for Heart Research North American Section 2018 (ISHR NAS 2018)

June 03, 2018 to June 06, 2018
Finlandia Hall - Helsinki Finland
International Vascular Biology Meeting 2018 (IVBM 2018)

June 18, 2018 to June 21, 2018
Westin Copley - Boston, MA United States
World Preclinical Congress 2018 (WPC 2018)

June 30, 2018 to July 03, 2018
RAI Amsterdam - Boston, MA United States
European Association for Cancer Research 2018(EACR 2018)

See full event listings on our website.
WWW.VISUALSONICS.COM

Webinars | Featured Publications | Vevo Tips and Tricks | Shared Stories | Feat