Vevo News Issue 27

LATEST NEWS: SPECIAL ANNOUNCMENT
We made the Top 10 List in Visualization Solutions for Pharma!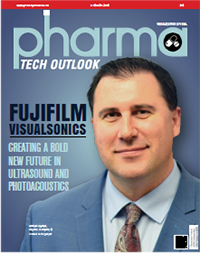 We are excited to announce that Pharma Tech Outlook has selected FUJIFILM VisualSonics as one of their Top 10 Visualization Solutions for Pharma. This special edition features Andrew Needles, Director, Marketing and Product Management in the cover story. Check out the article to find out how our visualization tools offer value in the Pharma space.
---
FEATURED PUBLICATION
Assessment of Cardiac Function using 4D Imaging: Comparison with MRI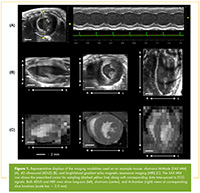 Image credit: TOMOGRAPHY,
December 2017, Volume 3,
Issue 4:180-187 DOI: 10.18383/j.tom.2017.00016.
Shared under Creative Commons License.
This recent article by Damen, et al. showcases the use of 4-dimensional ultrasound (4DUS) imaging for cardiac function evaluations, and compared the results to two standard techniques: short-axis M-mode (SAX MM) and cine magnetic resonance imaging (MRI).
---
LATEST NEWS: SOFTWARE UPDATE
V3.1.1 for Vevo 3100 and Vevo LAZR-X now available to Download
This download is available to registered users only.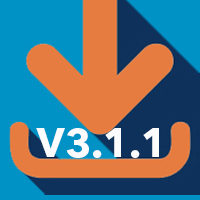 IMPORTANT: Regardless of available system features, we recommend that all customers update their software to this release. Doing so will mitigate potential issues with user experience and enable access (dependant on licensing) to all of the features in the applications.
FUJIFILM VisualSonics is pleased to announce the release of updated versions of software for the Vevo 3100 / LAZR-X Imaging Systems as well as the Vevo LAB Analysis Workstation. These software updates, both of which are V3.1.1, contain fixes for minor issues related to:
The Vevo LAZR-X system external energy calibration feature
3D data acquisition
Report export
---
ANNOUNCEMENT: VEVO TRAVEL AWARDS
We are accepting submissions!
Win $1000 (USD) to allay your travel expenses to attend an accredited conference/meeting where you are presenting your original research (using the Vevo imaging system). The deadline is fast approaching for both the Oncology and Vascular awards!



SEE ALL AWARDS CHECK ELIGIBILITY
---
SHARED STORY
Tiny robot walks, crawls, jumps and swims and we can image it!
Submitted by: Dr. Sandra Meyer,Senior Applications Specialist, Europe, FUJIFILM VisualSonics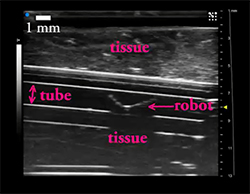 We are very excited to support the incredible science by an innovative group of researchers at Max Planck Institutes in Germany. This team has developed a pinworm-like robot that can walk, jump, crawl and swim in water in hopes that it can be used for targeted drug delivery and to improve minimally invasive surgical procedures.
---

FEATURED IMAGE: FROM SEEING MORE MATTERS CONTEST

Counting Mouse Embryos
Scanning through the pregnant mouse abdomen shows multiple embryos in mouse. Enter your image for a chance to win!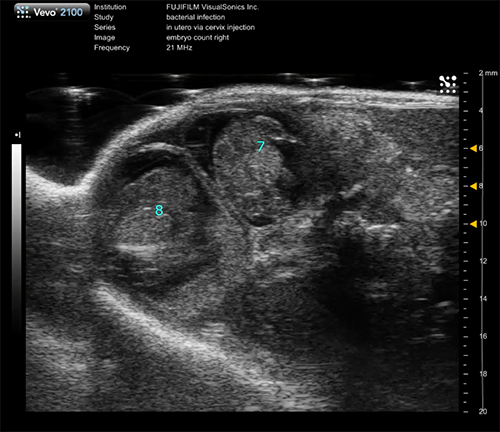 SEE CONTEST ENTRIES
---

VEVO TIPS & TRICKS
Sandra Explains: How to Acquire the best Abdominal Organ Images
This content is available to registered users only.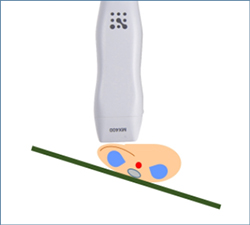 This issue's tip has been shared by Dr. Sandra Meyer,Senior Applications Specialist, Europe. Click here to login or register.

"When doing abdominal imaging, if you want to focus on a specific target, the transverse view can sometimes be challenging. Learn this tip to help you get the best results."

READ THIS TIP

---

UPCOMING WEBINAR: FEB.28TH 1PM-2PM EST
Photoacoustic Imaging of Placental oxygenation during Pathological Pregnancy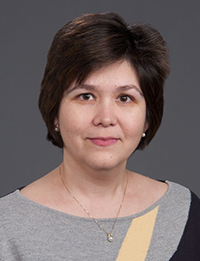 Presented by:
Dr. Liliya M. Yamaleyeva,
Assistant Professor in the Dept. of Surgery/Hypertension and
Vascular Research at Wake Forest School of Medicine, Winston-Salem, NC, USA. What you can expect:
Establish the sensitivity of photoacoustic imaging in the placenta
Identify regional differences in vascular oxygenation at the feto-maternal interface
Determine placental and fetal oxygenation during normal and pathological pregnancy
Q & A Session
Wed, Feb 28, 2018 1PM - 2PM EST
There's still time to register! All registrants will receive the recording.

REGISTER NOW


---
PREVIOUSLY RECORDED WEBINAR
February 2018 - Contrast-Enhanced Ultrasound Imaging: Advanced Data Analysis with Vevo CQ
Presented by: Dr. Sandra Meyer, Senior Applications Specialist at Fujifilm VisualSonics.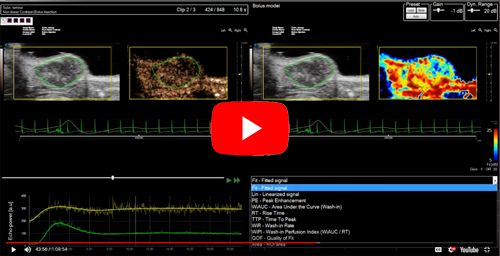 WATCH NOW

---
UPCOMING EVENTS

March 07, 2018 to March 09, 2018
Cavallerizza Reale - Torino TO Italy
Unito Polito Cancer Conference Imaging of Cancer Dynamics 2018

March 15, 2018 to March 16, 2018
Fribourg University Campus de Peralles - Fribourg Germany
LS2 Intersection Cardiovascular Biology 2018

March 15, 2018 to March 17, 2018
Apollo Museumhotel -Amsterdam Netherlands
DGMCM 2018

March 20, 2018 to March 23, 2018
Kursaal San Sebastian - San Sebastian Guipúzcoa Spain
EMIM 2018 - Booth #7

April 12, 2018 to April 13, 2018
Emory University - Atlanta,GA United States
BVBCD 2018

April 15, 2018 to April 18, 2018
McCormick Place - Chicago, IL United States
AACR 2018 - Booth #2514

April 22, 2018 to April 24, 2018
San Diego Convention Center - San Diego, CA United States
EB 2018 - Booth #1015

April 26, 2018
Icahn School of Medicine at Mount Sinai - New York, NY United States
TM II 2018