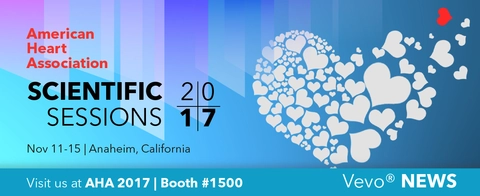 NEW CONTEST: ENTER TO WIN
Attention Vevo Users! Here's your chance to win a FUJIFILM Instax Mini camera!
Simply upload an image or video acquired using your Vevo imaging system, then share it to get votes. Upload here or simply attach #seeingmorematterscontest on your entry via Instagram or Twitter. Good luck!
---
ANNOUNCEMENT: VEVO MICROMARKER GIVEAWAY

Do you have unexplored targets? Tell us how you would use targeted microbubbles in your research to enter this exciting contest! We will be awarding target-ready Vevo MicroMarker contrast agents at no cost to the best ideas!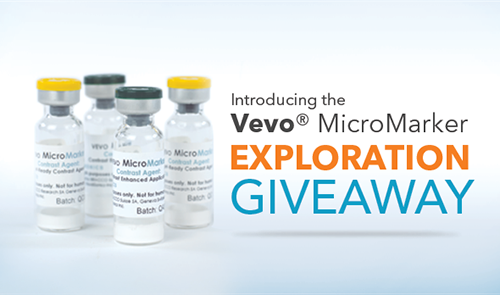 LEARN MORE
---
UPCOMING EVENT: AHA 2017
Visit us in Anaheim at AHA - Booth 1500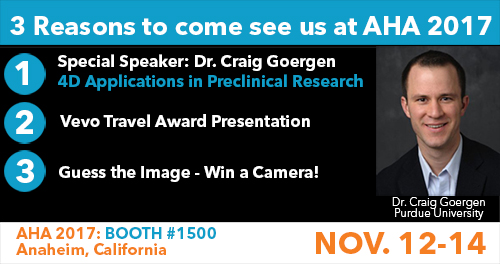 LEARN MORE
---
SPOTLIGHT ON COLLABORATION
Understanding Placenta Function and
Pre-eclampsia

When the placenta fails to function normally, it can put the health and life of both fetus and mother at serious risk. Pre-eclampsia kills roughly a half a million babies and around 76,000 mothers every year globally.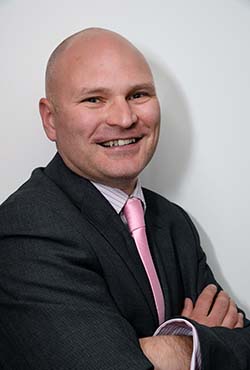 Dr.Colin Murdoch
As research into the placenta is desperately needed, Dr. Colin Murdoch and his team at Aston Medical School are developing a radical new way of carrying out tests on the organ.

With €4million funding from the EU's Horizon 2020 research and innovation programme, the Aston University team is developing a method of growing human placentas on a 'chip' - called 'iPlacenta'.



The placentas are grown from cells harvested from umbilical cords, and so treatments can be tested without any risk to either mothers or fetuses. 15 PhD students will be developing models of placenta and investigating diseases such as preeclampsia. As part of this initiative, the team is collaborating with us at FUJIFILM VisualSonics to better understand the placenta and help identify those most at risk. The project launches in January of 2018.
---

FEATURED PUBLICATION
Evaluation of Colitis and Carcinogenesis using Molecular Contrast-Enhanced Ultrasound

This recent article by Bruckner et al., uses commercially available target-ready microbubbles and antibodies to non-invasively assess the severity of intestinal inflammation and development of tumors in a mouse model of colitis.
---
SHARED STORY
In Vivo Photoacoustic Detection of Lymph Node Metastasis using Glycol-Chitosan-Coated Gold Nanoparticles
Submitted by: Diego Dumani, PhD Candidate, Georgia Institute of Technology

Metastasis rather than primary tumors determine prognosis and mortality in the majority of cancer patients. Detection of metastatic lesions is critical to determine prognosis and suitable treatments. We developed a method...read full story.



---
VEVO BLOG
CRISPR Technology and Innovations in Cancer Research
Submitted by: Kelly O'Connell, Ph.D. Applications Scientist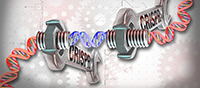 CRISPR-Cas 9 is a method used to target and edit DNA at precise locations in living cells. This has broad implications in treating human disease, specifically in the field of oncology.
---
VEVO TIPS & TRICKS
Sandra explains: Easiest Method When Counting Mouse Fetuses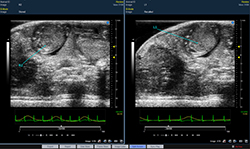 This issue's tip has been shared by Dr. Sandra Meyer,Senior Applications Specialist, Europe.
This content is available to registered users only. "When imaging fetuses, I find it easiest to start with a lower frequency probe like the MX/MS 250 to get an overview of how many fetuses there are and their positioning. Starting at the
uterus, I..."

READ THIS TIP
---
UPCOMING WEBINAR: Monday, October 30, 2017 11:00 AM EDT
VevoStrain - Understanding Subtle Cardiac Changes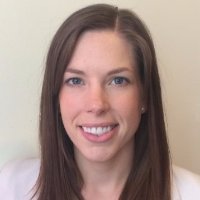 Presented by
Dr. Kelly O'Connell,
Applications Scientist, from Fujifilm VisualSonics What you can expect:
Discuss the calculations underlying VevoStrain output parameters
Understand the physiological importance of strain
Highlight specific changes in strain in different cardiac pathophysiologies
Q & A Session
---
PREVIOUSLY RECORDED WEBINAR
September 2017: In vivo biodistribution of contrast agents - whole body photoacoustic imaging
Presented by: Jonathan Lavaud from Plateforme OPTIMAL, Institute for Advanced Bioscience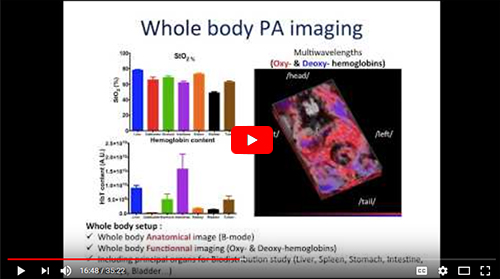 WATCH NOW
---
UPCOMING EVENTS

October 27 - Northeastern Ohio Medical University Rootstown, OH United States
Ohio Physiological Society Annual Meeting

October 28 - Nebraska Physiological Society University of Nebraska Medical Center Omaha, NE United States
NPS 2017

November 05, 2017 to November 08, 2017 - BT Convention Center Liverpool United Kingdom
NCRI Cancer Conference 2017 - Booth 66

November 8 - November 9, 2017, - Auditorium du Centre d'Information Scientifique (CIS) de l'Institut Pasteur, Paris, France
CNIV 2017

November 12, 2017 to November 15, 2017 - Walter E. Washington Convention Center Washington, DC United States
Society for Neuroscience - Booth 2637

November 12, 2017 to November 14, 2017 - Anaheim Convention Center Anaheim, CA United States
American Heart Association - Booth 1500

November 14, 2017 to November 16, 2017 - Sheraton Lisboa Hotel & Spa Lisboa, Portugal
WPC Europe 2017 - Booth 15

November 16, 2017 to November 18, 2017 - Palazzo Sersanti Imola BO, Italy
SIRC 2017 - Booth 13

November 26, 2017 to December 01, 2017 - McCormick Place Chicago, IL United States
Radiological Society of North America - Booth 4111