How does Photoacoustics work? Here's an infographic that explains photoacoustics using the Vevo F2 LAZR-X.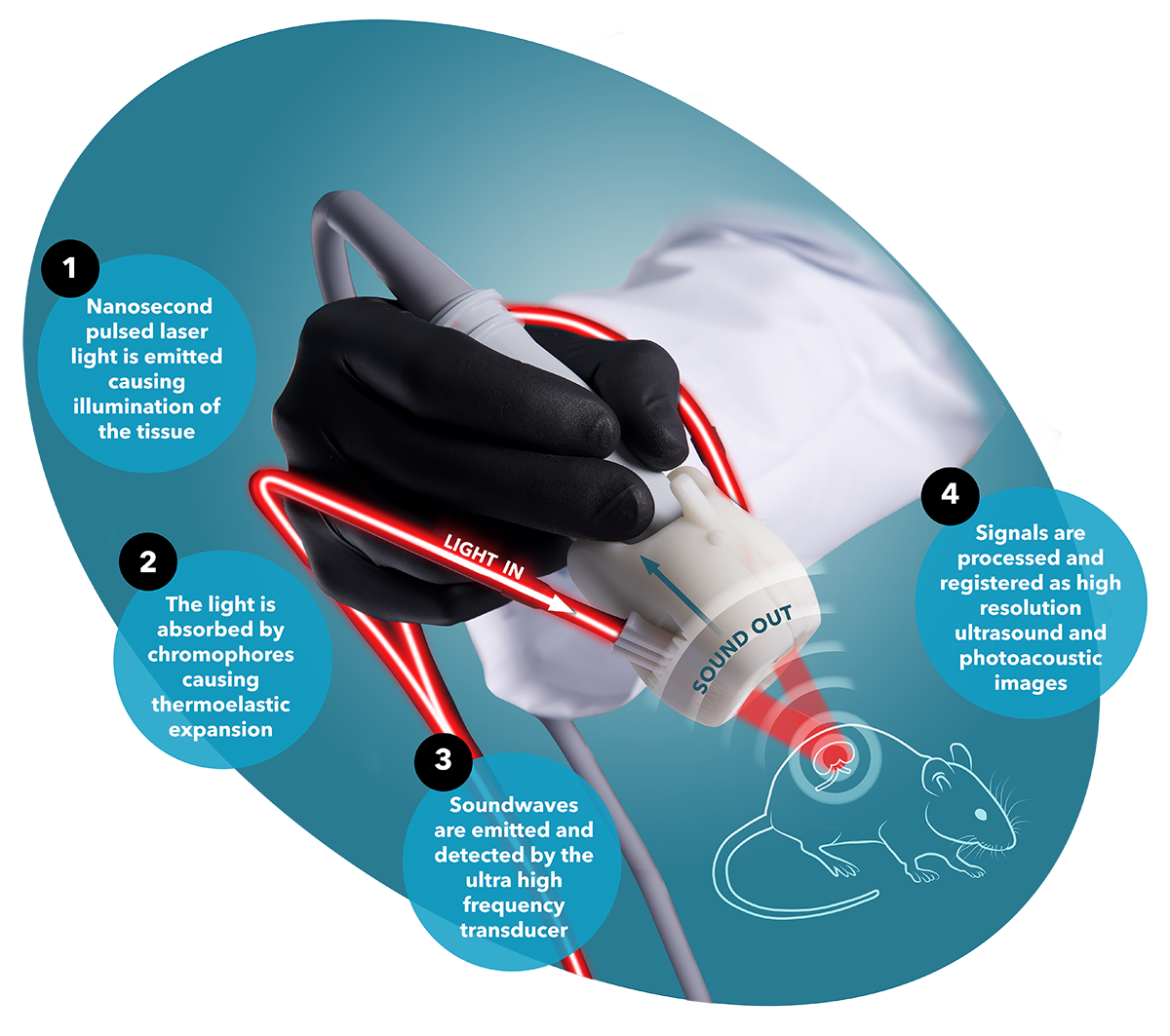 The principal of the photoacoustic effect is simple. Nanosecond pulsed laser light is used to illuminate the tissue. Chromophores such as hemoglobin and red blood cells absorb the light which causes local heating and thermoelastic expansion. Pressure or sound waves are emitted and detected by our ultra high frequency transducers. These signals are the processed into high resolution, co-registered ultrasound and photoacoustic images.
The Photoacoustic Effect explained:
1. LIGHT EMITTED:
Nanosecond pulsed laser light is emitted causing illumination of the tissue.
2. LIGHT ABSORBED:
The light is absorbed by chromophores causing thermoelastic expansion.
3. SOUND EMITTED:
Soundwaves are emitted and detected by the ultra high frequency transducer.
4. SIGNALS PROCESSED:
The signals are then processed and registered as high resolution ultrasound and photacoustic images.


Benefits of Photoacoustic Imaging with the Vevo F2 LAZR-X
Deep, optical signals visible with high resolution and in real-time
Multispectral acquisition for imaging multiple components simultaneously
Non-invasive for longitudinal studies
Co-registration with detailed ultrasound anatomical images
Real-time assessment of functional data such as oxygen saturation, contrast agent distribution, pharmacokinetics and more