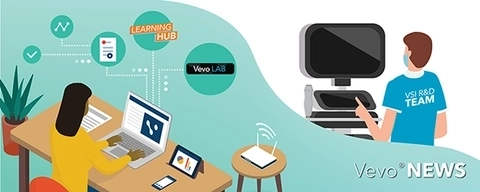 In this issue of Vevo News:
(Navigate to specific sections using the Table of Contents below.)

Executive Insight: Greg Nesbitt - Our Priorities during the Pandemic
Scientific Support: Resources to Keep You Going!
Service Update: A Special Message from our Service Department
Vevo Blog: Ultrasound for Lung: More Popular Than You Think!
Grant Support: S10 Deadline - June 1, 2020
Upcoming Webinar: Angiostampᵀᴹ800 - A Bimodal Fluorescent and Photoacoustic Targeted Contrast Agent for Oncology
Recorded Webinar: Photoacoustic Contrast Media and Translational Efforts
Upcoming Grants: View our listing of upcoming grants
Upcoming Events: Events including postponed/cancelled events
---
EXECUTIVE INSIGHT: GREG NESBITT, VP GLOBAL HIGH FREQUENCY
Our Priorities during this Pandemic


As the world continues to work hard to curb the spread of the Coronavirus, we recognize that each person and organization is affected differently. At Fujifilm VisualSonics, we have seen firsthand the profound impact that COVID-19 has had on our employees, our communities, and our customers. In light of this, we continue to stay focused on three priorities:

1) The health and well-being of our employees. Most of our staff can work safely from home. For those that must be in our facilities, we are taking all necessary precautions to ensure they have the safest possible work environment.

2) Supporting our customers. With many labs closed, and most people working remotely, we are leveraging digital tools to connect our service and scientific support teams with our customers to ensure they get the support they need.

3) Employing sound business practices and good judgment. We continue to invest in our business, ensuring we are well-positioned to support our customers both now and in the future. We are continually monitoring the situation around the world and are prepared to make adjustments to our plan as needed.

We believe that these priorities will serve the best interests of our customers, employees, and stakeholders. Together we will soon get back to the work of improving human life.

- Greg Nesbitt, VP Global High Frequency

Back to top.
---
SCIENTIFIC SUPPORT:
Resources to Keep You Going

Due to social distancing measures being implemented around the globe, we fully understand that you may not be able to get access to your lab. In which case, this may be a good opportunity to analyze your acquired data using Vevo LAB!

Below are some useful links for registered users:




Download Vevo Lab 3.2.6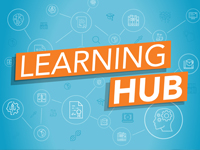 Check out our popular video training courses to help you improve you imaging techniques as well as data analysis using the Vevo Lab software.
Not registered for the Learning Hub? Register here.

Below are links to user guides and previously recorded webinars.
Register here to access our Customer Resource Portal.


Back to top.
---
SERVICE UPDATE
A Special Message from our Service Department

We recognize that many hospitals and labs are restricting non-essential personnel due to COVID-19. We would like to inform you that our service team is still available to work with you. We will continue to follow the guidelines and recommendations of individual countries and regions in providing service to our customers while working together as a team to safely support you to the best of our capabilities. The safety of our employees and customers remain our top priority.

Please feel free to contact us for any technical issues you need assistance with at this time.

Back to top.

---


VEVO BLOG
Ultrasound for Lung: More Popular Than You Think!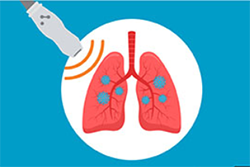 Learn about some key findings from several publications that use ultrasound imaging systems developed by FUJIFILM VisualSonics to diagnose and monitor lung pathologies in pre-clinical rodent models.

READ MORE

Back to top.
---
GRANT SUPPORT
S10 Deadline - June 1, 2020

Are you looking at applying for a new Vevo system for this year's S10 cycle but are concerned that you won't have any data to include in the grant? Don't let that discourage you from applying. Being the world leaders in ultra-high frequency ultrasound for the last 20 years has afforded us an amazing image repository with thousands of unique images from a variety of animal models.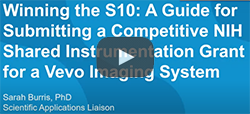 Contact us to learn about this and other ways we can help to strengthen your grant submission.

Download the NIH S10 Grants Pre-Award Support Worksheet.

Back to top.
---
UPCOMING WEBINAR:
Don't Miss This on April 29th, 2020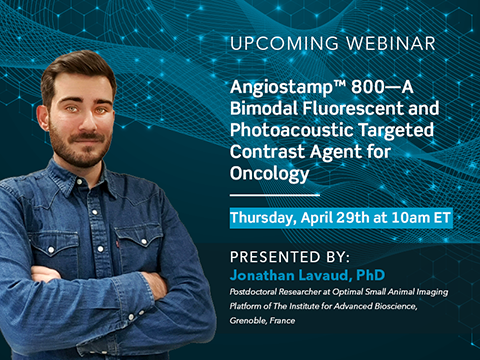 Angiostampᵀᴹ800 - A Bimodal Fluorescent and Photoacoustic Targeted Contrast Agent for Oncology. Presented by Jonathan Lavaud.

REGISTER

Back to top.
---


RECORDED WEBINAR
Webinar Recording Now Available
If you missed our webinar earlier in April, here's your chance to catch up!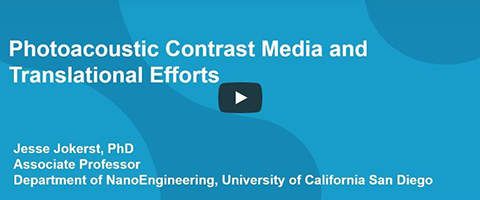 WATCH WEBINAR

Back to top.

---
UPCOMING GRANTS
View our listing of upcoming grants.

Back to top.
---
UPCOMING EVENTS

View our list of events that has been updated to include postponed and cancelled events.

Back to top. WWW.VISUALSONICS.COM