Vevo News Issue 26
SURVEY: VEVO NEWS
Your Opinion Matters to Us!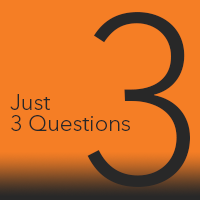 We want to know what you think of our Vevo News newsletters. Please take a few minutes to answer three easy questions to help us get you the best content through our newsletters. Bonus: Those that enter have a chance to win a swag bag of VSI goodies!
---
VEVO BLOG
A Look Back at 2017
By Dr. Kelly O'Connell, Applications Scientist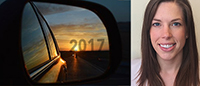 "As the weather cools down and the lights go up, it's a great time of year to reflect on some big moments of the previous twelve months."
---
FEATURED PUBLICATION
Evaluation of Melanoma Brain Metastases Using Photoacoustic Imaging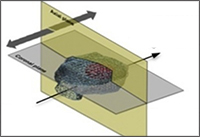 This recent article by Lavaud et al., uses high-frequency ultrasound and spectroscopic photoacoustic imaging as a multimodal non-invasive examination tool for the assessment of melanoma brain tumors in an orthotropic mouse model.
---
SHARED STORY
Measuring Renal Blood Flow in Transgenic Mouse Models
Submitted by: Jing Wu, Postdoctoral Research Fellow, The University of Iowa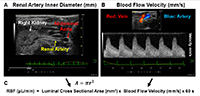 "Renal perfusion is governed by blood flow in the renal artery and is a key factor determining kidney function. To our knowledge, we are one of the few centers in the United States that have successfully measured renal blood flow in transgenic mouse models using the Vevo 2100 system."
---
FEATURED IMAGE: FROM SEEING MORE MATTERS CONTEST
Contest entry submitted by: Jonathan

Multimodal Melanoma Brain Metastasis Orthotopicaly implanted melanoma brain metastasis imaged with Vevo LAZR photoacoustic imaging system (Tumoral hemoblonin content; OXY-hemo protocol) merged with CT anatomical image. The fusion of both modalities was based on the anatomical structure of pure ultrasound informations gived by the VEVO-LAZR system. Enter your image for a chance to win!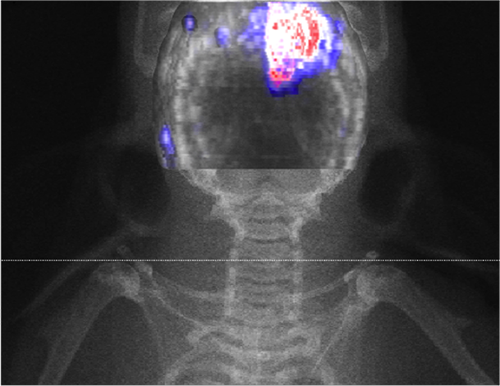 SEE CONTEST ENTRIES
---
VEVO TIPS & TRICKS
Sandra Explains: How to Name 3D Volumes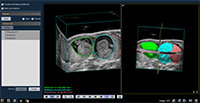 This issue's tip has been shared by Dr. Sandra Meyer,Senior Applications Specialist, Europe.
This content is available to registered users only.
"3D reconstructions are a powerful analysis tool of the Vevo Lab software. However, sometimes it can get confusing if you have created several volumes within one data set. Learn how to assign different colours and rename 3D volumes to keep track of your analysis."

READ THIS TIP
---
UPCOMING WEBINAR:
Photoacoustic Imaging of Placental Oxygenation during Pathological Pregnancy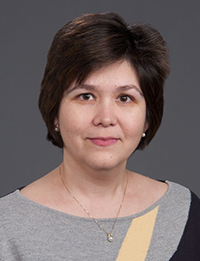 Presented by:
Dr. Liliya M. Yamaleyeva,
Assistant Professor in the Dept. of Surgery/Hypertension and
Vascular Research at Wake Forest School of Medicine, Winston-Salem, NC, USA.
What you can expect:
Establish the sensitivity of photoacoustic imaging in the placenta
Identify regional differences in vascular oxygenation at the feto-maternal interface
Determine placental and fetal oxygenation during normal and pathological pregnancy
Q & A Session
---
PREVIOUSLY RECORDED WEBINAR
November 2017 Webinar: Novel Contrast Agents for Photoacoustic Imaging of Cancer
Presented by: Dr. Martina Capozza a postdoctoral fellow from the University of Torino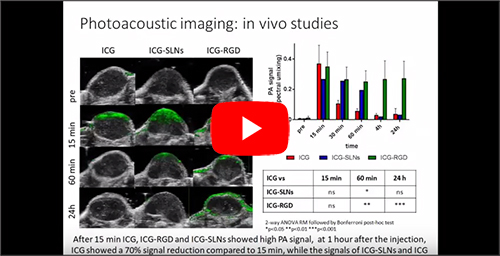 WATCH NOW
---
ANNOUNCEMENT: 2018 TRAVEL AWARDS POSTED
We are Supporting Scientists Globally!
FUJIFILM VisualSonics is proud to support researchers around the world with our Vevo Travel Awards (VTA) Program. This cash prize is valued at $1000 (USD) and is awarded to allay travel expenses associated with attending an accredited conference/meeting where original research (using the Vevo imaging system) is being presented.
---
UPCOMING EVENTS

January 24-25 - Los Angeles Convention Center, Los Angeles, CA United States
ISC - International Stroke Conference - Booth 524

WWW.VISUALSONICS.COM

Webinars | Featured Publications | Vevo Tips and Tricks | Shared Stories | Featured Images | Vevo Blog | Customer Resource Portal

...and so much more


Seein