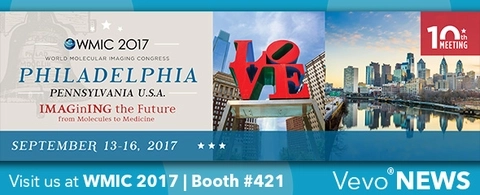 SPECIAL EVENT REMINDER: Vevo LAZR-Xtravaganza (Pre-WMIC)

In Philadelphia on Sept 12th? Experience Live Imaging with the Vevo LAZR-X!
Meet with key users who will share their knowledge
Experience the latest innovation in multimodal imaging
Enjoy entertainment, food and drinks
The Vevo LAZR-X is the next generation of in vivo multi-modal preclinical imaging where volumetrics, hemodynamics, oximetry and biomarker detection are all at your fingertips.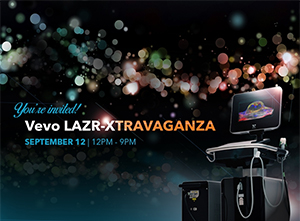 Vevo LAZR-Xtravaganza, Tuesday, Sept. 12th
An exclusive opportunity for you to experience LIVE IMAGING using the new Vevo LAZR-X! Reserve early as spots are limited.

RESERVE YOUR SPOT
---
FEATURED PUBLICATION
Measuring Absolute Blood Perfusion using Contrast Enhanced Ultrasound
This recent publication by Shirinfard et al, uses a novel microbubbles injection technique to evaluate the feasibility of using dynamic
contrast enhanced ultrasound
(CEUS) to assess absolute perfusion of tissue in mice.

READ FEATURED PUBLICATION
---
SHARED STORY
Photoacoustic Imaging of Human Mesenchymal Stem Cells Labeled with Prussian Blue–Poly(l-lysine) Nanocomplexes
Submitted by: Dr. Taeho Kim, University of California, San Diego, USA
MRI has relatively poor temporal resolution of minutes, while micro-CT imaging has good temporal resolution, it also has limited sensitivity and poor soft tissue contrast. Photoacoustic imaging can overcome these limitations as a powerful tool with excellent spatial (50-150 μm) and temporal resolution (100 ms).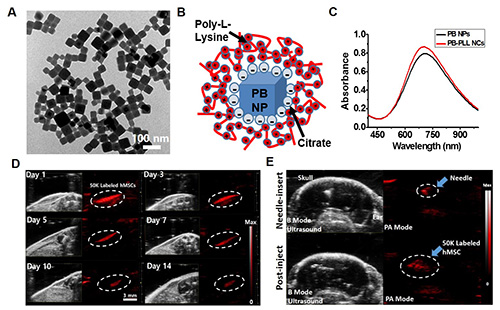 READ FULL STORY
---
VEVO BLOG
Imaging with Bubbles…Next Generation Tool for Molecular Imaging?


Submitted by: Melissa Yin, Scientific Applications Specialist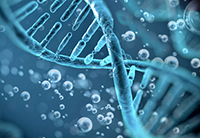 The recent 2016 FDA approval of Bracco's Lumason for its use in liver lesion detection for both adults and children, marks a milestone for microbubble imaging, paving the way for increased adoption and expanded clinical use of microbubbles in abdominal and pelvic imaging.
READ BLOG
---
VEVO TIPS & TRICKS
Kelly Shares this Tip: Optimizing Color Doppler

This issue's tip has been shared by Dr. Kelly O'Connell, Applications Scientist. This content is available to registered users only. There are many parameters that can be used to optimize the Color Doppler signature in your image. Increasing or decreasing Doppler gain will not necessarily help visualize different velocities of flow. Doppler gain should be used in conjunction with velocity, to help optimize the color signal displayed.
READ TIP
---
PREVIOUSLY RECORDED WEBINAR
Imaging Angiogenesis
This previously recorded webinar is presented by Dr. Alexandra Eichten, Regeneron Pharmaceuticals in the Oncology and Agniogenesis Group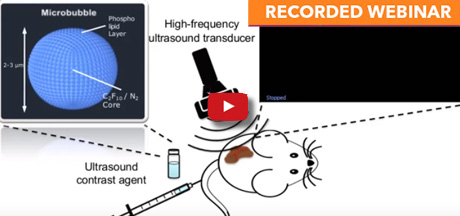 "The use of microbubbles allows the visualization of microcirculation and quantification of perfusion"
WATCH NOW
---
UPCOMING EVENTS
September 5 - September 9 - Omni Shoreham Hotel Washington, DC United States
International Ultrasound Symposium - Booth 9
September 11 - September 13 - XPOST Cologne Cologne Germany
GV Solas 2017
September 12 - Smilow Center for Translational Research Philadelphia, PA United States
Vevo LAZR-Xtravaganza
September 13 - September 16, - Pennsylvania Convention Center Philadelphia, PA United States
World Molecular Imaging Congress - Booth #412
September 20 - September 23 - Kodaly centre Pécs, Hungary
FENS Regional Meeting 2017
September 21 - September 24 - Mantra Mooloolaba Beach QLD Australia
AVBS 2017
October 15 - October 19 - Asilomar Conference Grounds Pacific Grove, CA United States
Vascular Biology 2017