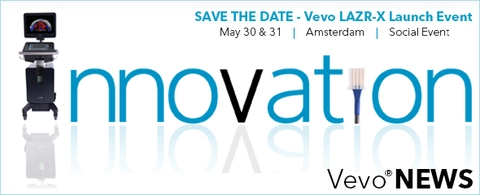 LATEST NEWS: SOFTWARE UPDATE

Attention Vevo 3100 Users - Imaging Software 3.0.0 Now Available

The latest release of the Vevo 3100 Imaging System Software (version 3.0.0) includes many workflow improvements and bug fixes. Most notably, this update includes capabilities for photoacoustic imaging with the new Vevo LAZR-X. Download the Release Notes.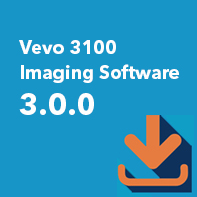 *You must be logged in to the exclusive Resource Portal to access the free software download. Register here for access.
PA Mode Imaging
Auto-unmix
Application-specific light delivery
Extended wavelength range
Fast wavelength switching
Photoacoustic image guides
PHANTOM application
Vevo BRAIN
Workflow improvements
Download Vevo 3100 Imaging Software 3.0.0

---
SPECIAL EVENT: PRODUCT LAUNCH - EUROPE

You're Invited to our Vevo LAZR-X Launch Event in Amsterdam!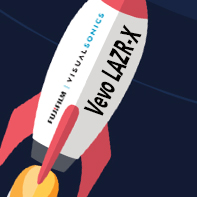 Join us for this Special Event!
Meet with key users who will share their expertise.
Experience the latest in multi-modal imaging.
Learn how volumetrics, hemodynamics, oximetry and biomarker detection can be at your fingertips.
---
FEATURED PUBLICATION

Molecular Imaging of Breast Cancer using a clinically-translatable Photoacoustic Contrast Agent

This article by Wilson, et al. uses a clinically translatable and commercially available photoacoustic contrast agent (ICG) conjugated with an antibody specific to breast cancer cells to perform in vivo molecular imaging in an orthotopic mouse model of breast cancer.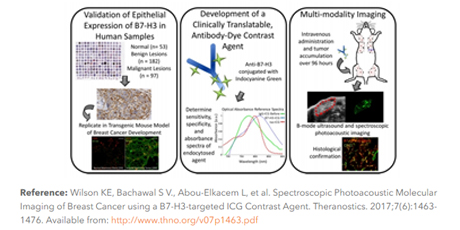 ---
SHARED STORY

Using Echocardiography to Evaluate the Development of Heart Failure in Aging Mice
Submitted by Dr. Paola Rosas, Postdoctoral Research Associate at Dr. Carl Tong's laboratory, Department of Medical Physiology, Texas A&M University Health Science Center.

"We used the Vevo technology to periodically assess left ventricular function during aging and to determine the stage of worst disease condition, at which point we harvested the heart and performed papillary muscle studies. Functional changes found with the Vevo, matched our force generation and relaxation rate measurements obtained in intact papillary muscles."



---
VEVO TIPS & TRICKS

Do this Pressure Test to Verify Tumor Borders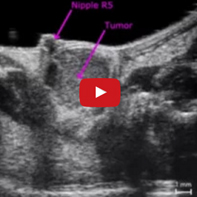 This issue's tip has been shared by Applications Manager, Dieter Fuchs
Have you ever struggled to identify the exact tumor border during imaging or data analysis? The solution is simple: the pressure test!

READ THIS TIP

---
UPCOMING WEBINAR - Wednesday, May 10, 2017 1pm EDT

Skin Deep: Ultrasound Imaging Investigations of Murine Models of Skin Disease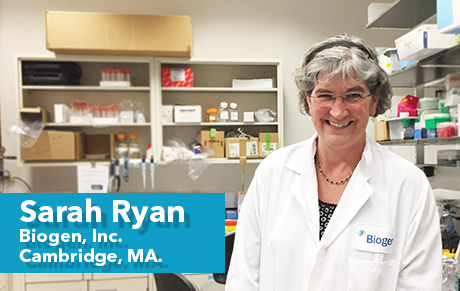 Webinar topics to be covered:
Analysis of three different skin models of disease
Measurable pathologies detected by ultrasound
Anatomical features revealed by ultrasound, correlated by histology
REGISTER HERE

*All registrants will receive a recording.
View previously recorded webinars.

---
RECORDED WEBINAR

4D Cardiac Murine Ultrasound: Comparison to Traditional Techniqes and MRI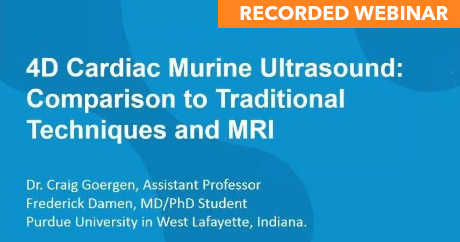 If you missed last month's webinar, here's your chance to catch up!

WATCH NOW

---
UPCOMING EVENTS

May 2-4, 2017 - Philadelphia Marrott Downtown Philadelphia, PA United States
Biomarkers & Immuno-Oncology World Congress

May 4-6, 2017 - Hilton Downtown Columbus Columbus, OH United States
The Weinstein Cardiovascular Development Conference

May 14-16, 2017 - Vanderbilt University Nashville, TN United States
Midwest Preclinical Imaging Consortium

May 16-20, 2017 - The Westin Bayshore Vancouver, BC Canada
Society for Pediatric Radiology

May 17 - 19, 2017 - Bordeaux Congress Center Bordeaux France
NeuroFrance 2017

May 30- May 31, 2017 - Fujifilm VisualSonics, Amsterdam, Netherlands
Special LAZR-X Launch Event

May 30- June 02, 2017 - TBA New Orleans, LA United States
International Society for Heart Research

June 12-16, 2017 - The Westin Copley Place Boston, MA United States
World Preclinical Congress

June 14-16, 2017 - Nottingham Conference Centre Nottingham United Kingdom
Microenvironment Tumor Event


See full event listings on our website >
WWW.VISUALSONICS.COM