Vevo 770 System
Jan 17 2014 - 2:08am — admin
The Vevo 770 High-Resolution In Vivo Micro-Imaging System is no longer offered for sale as of December 31, 2013.
Please contact us to find out about upgrade opportunities for your Vevo 770 system. See chart below.
With an impressively long list of new features, the Vevo 3100 is leading the way in HD in vivo ultrasound technology.
Contact Sales to find out more.
Click here to learn more about Vevo 3100.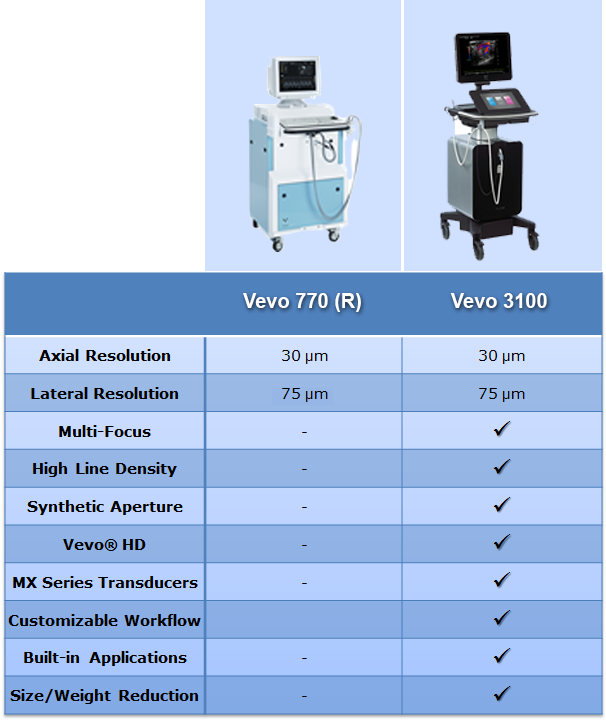 Contact Us Today