Vevo 770 System
Jan 17 2014 - 2:08am — admin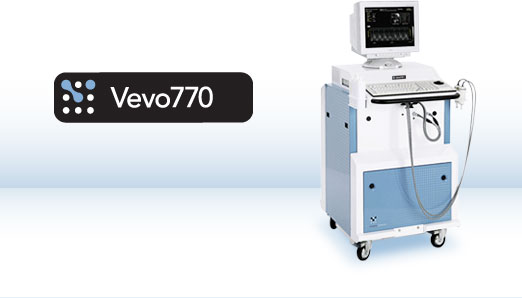 The Vevo 770 High-Resolution In Vivo Micro-Imaging System is no longer offered for sale as of December 31, 2013. VisualSonics will continue to support the Vevo 770 technology until December 31, 2018. This support includes:
The option to purchase annual service contracts
The stocking of replacement parts
Applications support related to software workflow and scientific knowledge transfer regarding the use of the instrumentation
 
Learn about the advancements in our technologies with the Vevo 1100, Vevo 2100, Vevo LAZR and Vevo 3100 high-resolution in vivo micro-imaging systems.
Contact Us Today