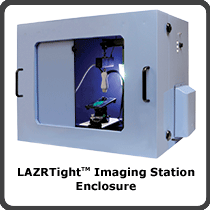 Certified Class 1 Device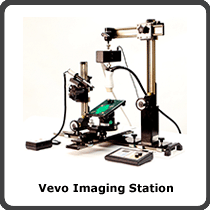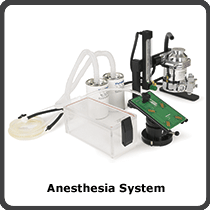 LAZRTight™ Imaging Enclosure
The LAZRTight imaging enclosure is an exclusive animal handling system which encapsulates the imaging station and provides maximal system performance for image and data generation, while ensuring the safety of the operator.
Features:
Containment of laser light
Eliminates requirement of separate laser-operation room
Encases animal imaging system
Transducer mounting system
3D positioning system environment
Vevo® Imaging Station
Animal management is one of the keys to acquiring consistent, reproducible data when using any type of small animal imaging system
The Vevo Imaging System (Integrated Rail System) is an adjustable rail system custom-designed for small animal handling, positioning and image optimization.
Features:
Designed to be used with and fit within the LAZRTight™ Enclosure
Transducer mounting system for quick set-up, alignment and adjustment of ultrasound probe
Easy integration with Anesthesia System
Adjustable to fit Micro-injection System for ultrasound-guided injections & extractions
Temperature-controlled animal platform
For more information, visit Imaging Station
Anesthesia System
The Vevo Compact Anesthesia System is an easy-to-use technology for small animal anesthesia. The isoflurane-based anesthesia easily integrates into the mouse or rat handling platforms. The user can choose between oxygen, medical air or dual connection set-up.
Self-contained isoflurane-based anesthesia unit for use on lab tables, with a compact 8" x 11" footprint
Self-contained isoflurane-based anesthesia unit for use in lab settings on a rolling cart
For more information, visit Anesthesia System