Vevo Imaging Station
Jan 17 2014 - 2:15am — admin
Animal management is one of the keys to acquiring consistent, reproducible data when using any type of small animal imaging system
Vevo Imaging Station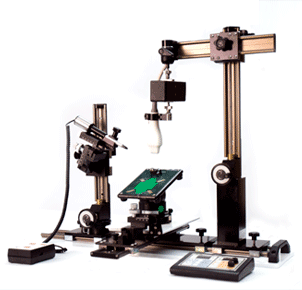 The Vevo Imaging Station (Integrated Rail System) is a bench mounted adjustable rail system custom designed for small animal handling, positioning and imaging optimization.
It allows for quick set-up, alignment and adjustment of the ultrasound probe, anesthetized mouse/rat and if required the injection system (for image-guided injection applications). The heated table allows the researcher to secure the mouse/rat quickly and ensure optimal comfort and maintenance of physiological parameters for the duration of the imaging session.
Furthermore, key physiological parameters are captured from the rail system including temperature, respiration, ECG and heart rate. All these are integrated with the images and data captured in real-time in the Vevo application.
Micro-injection system
The automated image-guided precision micro-injection system provides a simple and efficient method for injections or extraction procedures. 

 MicroScan™ transducer for high-resolution real-time ultrasound imaging
 Vevo Mouse Handling Table for secure, humane maintenance of small animal subjects during an imaging session
 Vevo Image-Guided Needle Injection System for visualizing in real-time image-guided injection and extraction procedures.
Available configurations for the Imaging Station:
Imaging Station 1   
Bench-mounted adjustable rail system
Fully adjustable Transducer or RMV™ stand and mount
Adjustable X, Y, and Z positioning system for Vevo Ball Joint
Short Imaging Ball Joint unit for easy movement and manipulation of the animal and mounting of the small animal table
Mouse or Rat Handling Table
Advanced Physiological Monitoring Unit to monitor animal temperature, ECG, heart rate and blood pressure
Imaging Station 2
(Imaging Station 1 + extension kit with Injection Mount)
Bench-mounted adjustable rail system
Fully adjustable Transducer or RMV stand and mount
Adjustable X, Y, and Z positioning system for Vevo Ball Joint
Vevo Injection Mount, micro-manipulation controls and rail system extensions
Y-Axis stage adjustment
Short Imaging Ball Joint unit for easy movement and manipulation of the animal and mounting of the small animal table
Mouse or Rat Handling Table
Advanced Physiological Monitoring Unit to monitor animal temperature, ECG, heart rate and blood pressure
Simple Vevo Imaging Station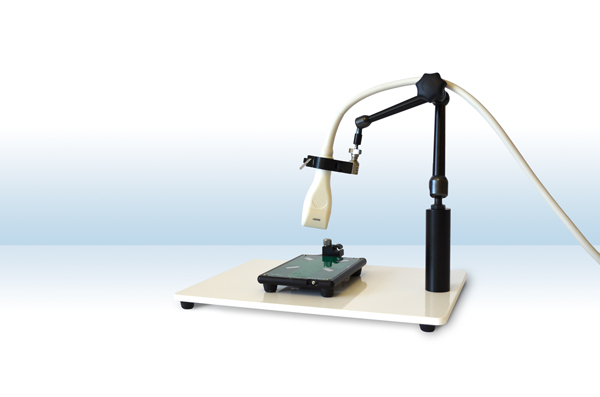 Configuration includes:
Fully adjustable Transducer or RMV stand and mount(does not include mouse/rat table or transducer)
Contact Us Today